What's the best way for modern employers to motivate and engage their workforce in 2018? As the world's biggest independent provider of digital employee engagement solutions, we know a thing or two about getting your closer and more connected to your workforce. Below, we share the top 10 things you should think about if you want to engage, motivate and retain the right way.
What is employee engagement?

Much more than just a trend, employee engagement is something which offers real long-term business impact. In 2018, it's not enough just to hire and manage your talents from day-to-day. You have to engage and connect with your employees to really enjoy their full effect. To do this, you need to know what they want and how they behave. And to do this, you need a strategy.
How can employee engagement help your business?
Engaging your employees can have a huge impact on your business bottom line. And this doesn't just mean your productivity, but also your wider profitability. Workplaces with engaged employees enjoy reduced employee turnover, absenteeism and presenteeism – not just increased performance. It can also boost your recruiting efforts by improving your organization's reputation on the labor market. This, in turn, will help you to attract top candidates within your industry and, more important, retain them.
So, what are the top 10 things you should consider when engaging your employees?
1. Understand what employee engagement means at your workplace
How you choose to engage your workforce can depend on the location, size and industry of your enterprise. What's the ultimate goal for engaging your employees? To attract top talents? To increase the quality of your product line? To drive up profits? Unfortunately, it's not easy to engage your workforce, and you'll hit many challenges on the way. According to Gallup's recent research, only 13% of the world's workforce are engaged at work. But it's something your business depends upon, so it's important that you invest in getting it right.
2. Define your values, mission and company culture
Do your employees know what your business is all about? Getting your employees to connect with you is much easier if they understand your brand, and know what to expect in future. Did you know… employees who understand their employer's vision, mission and core values are up to 28% more engaged than those who don't? Moreover, workplaces which are good at connecting their employee offer to their company values enjoy 24% higher benefit appreciation and at least 10% more engagement.
3. Make an employee engagement strategy – for rewards, benefits and communication
Before developing your employee strategy, find out what drives engagement at your workplace. The best way to do this is to look to data. Combining quantitative data (the statistics, numbers and excel sheets) and employee qualitative data (regular employee surveys, onboarding- and exit interviews etc.), you can build the bigger picture for your strategy. You'll learn which rewards are effective for your various employee demographics, which benefits work in your industry and how your different employee generations communicate. The advantages are clear: Employees at organizations with a strategy are 20% more satisfied with their benefits, 19% more convinced their benefits are better than other workplaces and 14% closer to their employer's brand.
4. Make your employee experience standard across markets
Your employee experience should be inseparable from your employer brand. So, it's important that you make it consistent no matter where your workplace is – from Asia to the US, Africa to Europe. This works on your different demographics, too. From employees in your manufacturing plants, to those in your offices, labs, sites, distribution centers or wherever – it's important that you adapt your employee offer (so that it's relevant) while still ensuring the same quality employee experience which they expect. Your business' international growth depends upon it.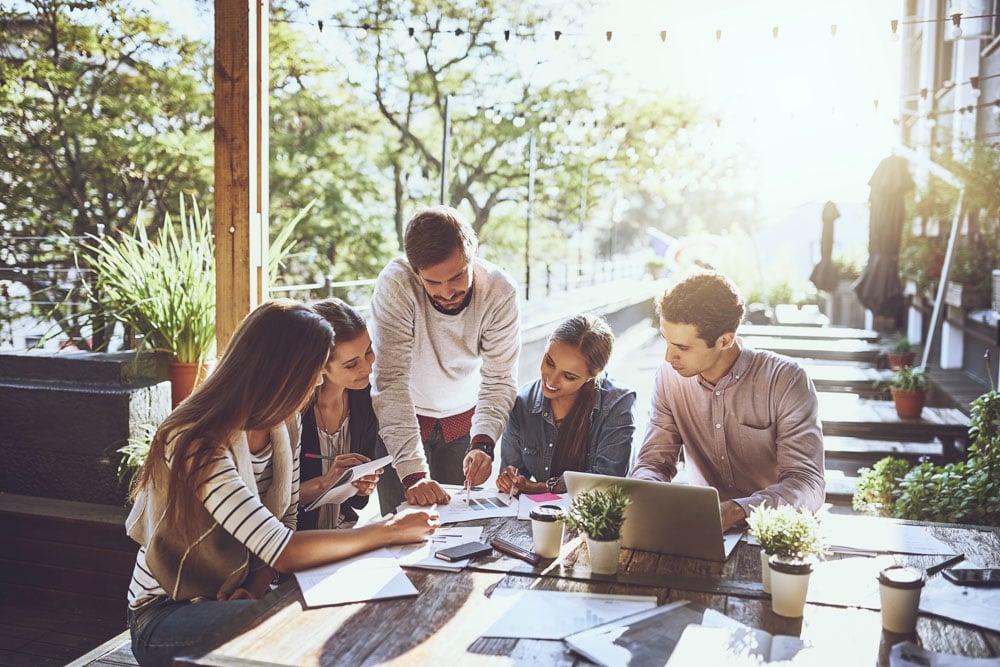 5. Improve how you communicate with your workforce
If you provide a competitive employee offer, make sure your employees know about it. To do this, you need to know how they prefer to communicate. Whether that's through a smartphone push notification, employee portal, intranet or email depends on your own workplace. And workplaces can be very different: we recently sent the same email to 2 different employers, a popular sports retailer and a leading insurance provider. For the former, as many as 69% of employees opened the message on their smartphone, while for the latter, as many as 77% opened it on their desktop. How do your employees prefer to communicate?
6. Train, educate and develop your managers
In our recent survey, we asked over 20,000 employees what they valued most when choosing an employer. The most common response? Good management. It may sound simple, but hiring the right managers who understand what your workplace is about, and who can provide your design of an employee experience to your workforce, is the only way to bring your engagement strategy to life.
7. Provide the right benefits – and make sure they're popular
Providing employee benefits is one of the most affordable ways to engage today's employees – a trend which is likely to grow in future years. Our research shows that today's younger employees are much more likely to choose another employer based on benefits alone (compared to older employees). While most benefits are just as important and appreciated across all age groups, they can change quite radically in order of preference. For example, older employees rank health and wellness benefits at #1, whereas younger employees say food and drink benefits are their #1 benefit at work.
8. Compensate and reward your employees right
Like it or not, your employees are likely to only talk about their net salary when asked to calculate their total employee package. All of those extra insurances and pension premiums you pay? Forget it. Those expensive company events? Forget those, too. To engage your employee in 2018, you need to highlight all your strengths – by packaging your total reward in a way which is easy to understand, access and appreciate.
9. Encourage promotion and internal career opportunities
Providing better training, development and internal career options is the fourth biggest focus for HR leaders in 2018 (behind employer branding, recruiting and engagement). Making it possible for your employees to develop, grow and build a career within your organization can help to build trust with your workforce – and they're also highly appreciated by your employees. In our recent survey, skills development and training benefits ranked in top 5 employee benefits across all employee age groups.
10. Survey your employees, evaluate and be brave
Got your strategy in place? Is your business feeling the effects? Great! But bear in mind: employers who sit still don't move forward. As many as half of the top performing workplaces in our recent survey said they review their employee offer at least once a year. It's important you dare to challenge what has worked for you in the past, and don't be afraid to make changes to the direction of your strategy. What has helped you to attract and manage your employers today, may not always work for those you want to attract and recruit tomorrow.
Want to find out more about how you can engage your workforce? Download Benify's free Employee Engagement eBook which lets you know the latest tips, tricks and trends to motivating and engaging your employees.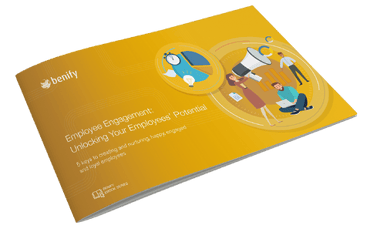 Want to know the secret behind 2018's most engaged workplaces? Download the Employee Happiness Index 2018 for free today to see the latest benchmarks within employee engagement.