When most people think about their happiness at work, understandably, they think about their job, their salary and whether there are opportunities for development. Yes, these are all important.
However, perhaps more significant to happiness at work are feelings of belongingness, feeling connected to our colleagues, and feeling part of the company culture.
Social Beings
Since humans are intrinsically social animals, our social wellbeing is incredibly important. With the average full-time employee spending around 40 hours a week at work, it's not hard to see why work relationships and feelings of connectedness are so important to our happiness and wellbeing.
At a time when so many of us are working from home due to COVID-19, it has become ever more important that we maintain our social connections. Don't miss our post, The Importance of Distant Socializing During a Time of Social Distancing.
As we share in another one of our posts, How Your Colleagues Contribute To Your Happiness At Work, positively or negatively, our colleagues not only contribute to our overall employee experience but our social wellbeing at work can also affect our health, productivity and stress levels.
Therefore, as an employer, it's crucial to create opportunities for employees to not only work together as a team but also socialize together. Based on the current working situation, social opportunities can be digitalized using platforms like Zoom, Teams, and Slack.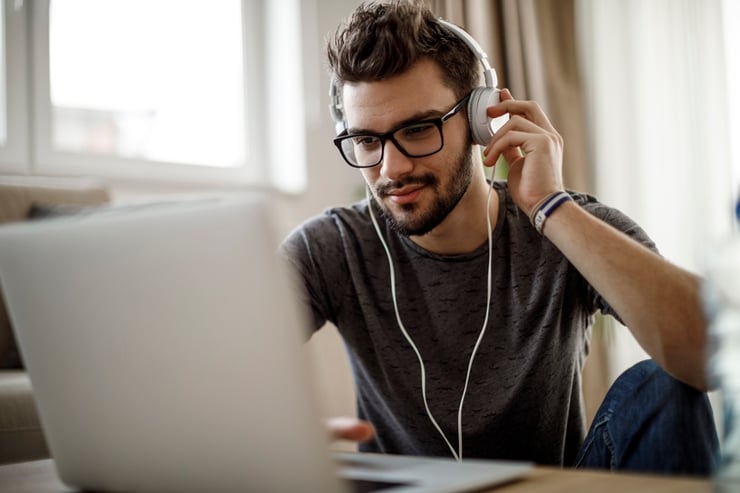 It's All Connected
Although we commonly think of the mind and body – our mental wellbeing and physical wellbeing - as separate, we need to think of them as a whole.
Physical wellbeing – being fit and healthy, having strong bones and muscles, and good posture – has a positive effect on our mood and general wellbeing, as do our social connections. This is worth considering when reviewing your benefits offering or when creating a benefits strategy – for example, home gym equipment, online gym programs, online yoga, online Pilates, and more.
Three ways physical wellbeing can drive social wellbeing
1. Smells Like Team Spirit
For employers, there's no simpler way to connect employee physical wellbeing and social wellbeing than organizing lunchtime walking groups or free online yoga classes. Even with the current COVID-19 restrictions, employers can arrange meet up points for small groups of employees to walk together during lunch breaks.
Whether it's several people or just two people forming a "buddy" system, employees get the physical benefits and social benefits in one.
2. Boosts Creativity and Problem Solving
As we share in our post, 5 Ways Exercise Helps Increase Employee Productivity, The Telegraph reported on a study exploring the connection between productivity and exercise. Participants were asked to complete questionnaires about their mood, workload, and performance on days they worked out compared to days they did not. 79% said mental and interpersonal performance was better on days they exercised, and 74% said they managed their workload better.
Therefore, not only do physical group activities such as online yoga classes help create bonding opportunities and contribute to employees' social wellbeing, the positive effects of physical wellbeing positively affect team building, problem-solving and creative thinking.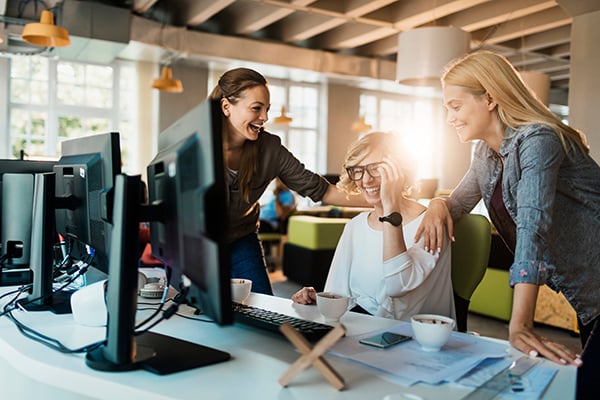 3. Creates Happier Colleagues
Countless studies have shown that individuals who are more physically active are happier. Best yet, it does even require much effort. A New York Times article shares, "people who work out even once a week or for as little as 10 minutes a day tend to be more cheerful than those who never exercise. And any type of exercise may be helpful".
The same article also points to numerous studies, which reveal that "physically active people have much lower risks of developing depression and anxiety than people who rarely move."
Therefore, employees with better physical wellbeing are happier and make for better colleagues and team members, thus drive social wellbeing. So, it's time to get moving!
---
Discover what employee benefits your employees really want. We surveyed over 19,000 employees and HR professionals to find out. Find the results right here.