Employee financial wellness – fueled by spiraling personal debt, increasing healthcare costs, rising housing prices and many other external factors – has quickly become one of the most important benefits in today's workplaces. In this blog post, we look at why financial wellness is so important for today's employers, which benefits are on offer and how you can provide healthier financial wellness for your workforce today.
Want to learn more about employee financial wellness? Download Benify's free eBook Financial Wellness: The Topic You Can't Afford to Ignore today!
What is employee financial wellness?
Financial wellness doesn't just mean providing a healthy salary and/or any extra salaried benefits, insurance or rewards. In fact, it's everything which affects your money and personal financial situation. This can include personal financial coaching, digital investment tools, budgeting apps and much more.
It means providing answers to common financial worries, such as:
Support to increase financial safety net
Help to budget incomings against outgoings
Saving tools for private financial investing – such as saving for a vacation, car, deposit or child's education
Advice to find the right interest rates, insurance offers and other financial products on the market
Employers with a financial wellness culture already offer their employees support to ease personal money worries, offer education around a variety of financial topics, and arm them with tools and resources for improving their financial wellbeing. This is quickly becoming the new standard of the modern employer.
Why should employers invest more in employee financial wellness programs?
53% of employees who participated in a recent survey revealed that financial stress regularly interfered with their ability to focus and be productive at work (Bank of America Merrill Lynch).
But the benefits of having an actionable financial wellness strategy go far beyond the end of quarter productivity levels. They create employer branding capital – something which can support employers in their efforts to attract, recruit and retain top talents in their industry.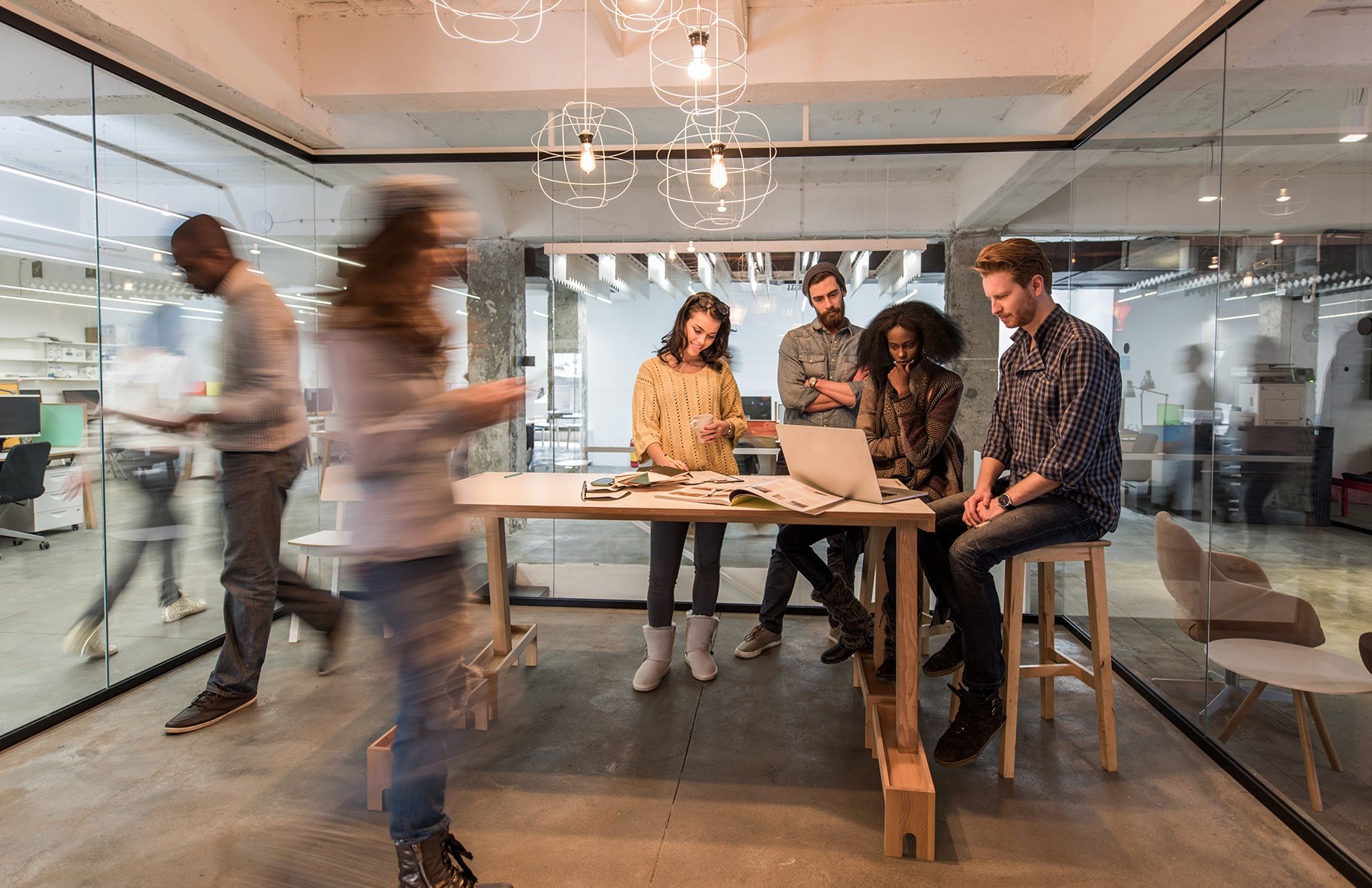 It's important to promote financial wellness in the workplace – from generation Z- to retiring employees
Financial wellness benefits aren't just popular for employees at the midpoint or latter stages of their employee lifecycle (those juggling family budgets or planning for retirement), but surprisingly, are more effective for those at their beginning of their lifecycle – the recent graduates and generation Z employees.
In our revealing Employee Happiness Index 2018, we found that today's young employees need support to manage personal finances more than any other workplace demographic. In fact, today's generation Z employees say they review their finances almost twice as often as baby boomers (up to two thirds say they review their personal finances at least five times per year). Over half say they feel anxious when they think about their personal financial situation.
The current state of the housing market, coupled with rising student debts, should make financial wellness benefits a no-brainer for modern employers – particularly if they want to recruit today's graduates and young professionals. Yet, our study reveals that employers are late to catch onto the trend: Only a third of the participants we surveyed said they received financial wellness benefits through their job (and those who did were less than satisfied).
Popular examples of employee financial wellness in today's workplaces
Keen to take advantage of other employers' shortcomings, a handful of progressive employers are finding new and innovative ways to ease employee financial worries and provide better financial planning, such as:
Klarna provide all new parents at their workplace with 20 weeks of parental leave at full pay, as well as a childcare benefit during the child's first two years – helping employees to focus on their growing families rather than their growing bills.
PwC provide all employees with extra financial support to help pay off student loan debt.
Google pays 50% of a deceased employee's salary to their spouse or partner for 10 years, removing some of those "what if…" worries.
4 steps to providing effective financial wellness programs in the workplace
1. Leverage employee data
Collating, analyzing and making use of the employee data you have can help you to tailor an offer which meets your employees' demographical and unique financial needs. From student debt repayment plans for recent graduates, to preferential mortgage rates for millennials and pension planning for, well, all employees.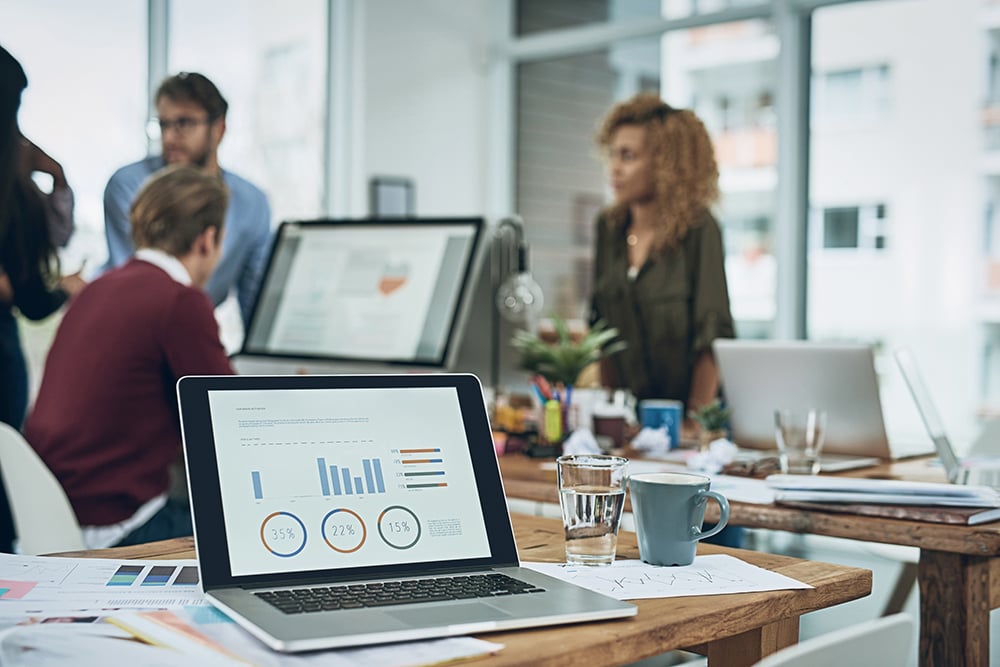 2. Educate and coach your employees
Good money management and effective planning can begin with a simple tip or piece of advice. Luckily for today's employers, there's a whole industry which specializes in providing large-scale personal solutions to entire workforces. From digital investment services to professional financial coaching, employers have the power to make it easier for their employees to find financial stability. And this can often be enough: Over 45% of employees in Benify's recent survey said that just having a better understanding of their personal financial options would increase satisfaction.
3. Maximize employee engagement with financial matters
Use targeted technologies to tailor communication to the employee's demographic. For example, if you're looking to increase engagement with your 401k, you can tailor messaging, tone and content per your policy and the employee's stage on the lifecycle. Want to highlight your childcare policy or benefit? Lift your messaging to focus only on those who have recently returned to work after parental leave.
4. Offer the right financial tools and services
A one-size-fits-all solution ultimately serves no one. Make sure your offer resonates with your unique employee demographics. What do you employees need help with? What do they worry most about? Stay on trend by offering the latest services within personal finance management – from robo-saving tools to financial apps. Lifeplan, for example, recently became the world's first pension adviser to push personal financial advice direct to eh customer's smartphone. Quite often, the most effective solution can be easiest to implement.
Want to learn more about financial wellness, from employee spending habits to the impact on employee health, download our free eBook Financial Wellness: The Topic You Can't Afford to Ignore today!