Almost every business is familiar with the following story: a recruitment drive gets underway; potential candidates are whittled down to a short list and the final candidate is employed; that employee is trained and starts working, only for them to leave after a short time. The reasons for employees leaving is complex and varied. Sometimes they find a better job or they move house, for example.
Although there are many more reasons why an employee may choose to leave a job, the result for a business is still the same. According to Oracle Netsuite, a jaw-dropping 1 trillion U.S. dollars are lost each year by large U.S. businesses with average employee turnover rate ranging from less than 20% in public-sector roles to more than 60% in professional services and construction.
Most employees say that leaving a job could be avoided, and businesses that do not take employee retention seriously risk losing not only money but highly skilled staff. Companies that take time out to seriously think about retaining employees, especially in terms of HR, benefit financially and increase their productivity.
Knowing what existing and potential employees want is crucial
Benify understands that each business has different needs and work practices, and a business in the U.S. isn't necessarily going to be the same as a business in Sweden. This is why we asked 39,000 employees across Europe what they thought was most important to them when choosing an employer.
In one of our previous blogs, we stated that salary and benefits were very important to employees, followed by flexible working hours when choosing an employer, as detailed in The Future of Work report. Specifically, employees overwhelmingly wanted financial benefits more than any other benefit.
When taking onboard these statistics, businesses are able to maximize the benefits they offer to not only existing employees, but to potential employees as well. Benify's platform helps employers create an exceptional benefits and rewards experience while reducing benefits administration, automating processes, radically improving the communication of their employee value proposition and ensuring better data governance and management of benefits and rewards costs. This, in turn, helps employers acquire and retain employees.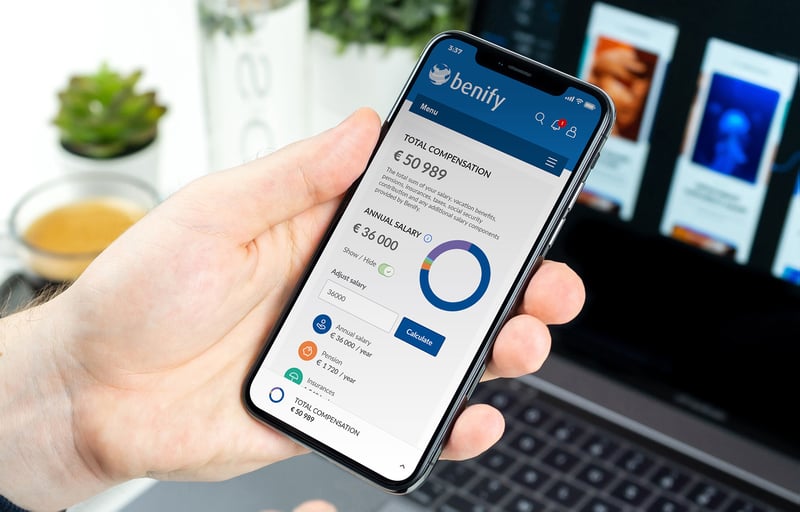 Danish property administration company Newsec puts employees first
Newsec, the largest property administration company in the Nordic region – turned to Benify for help. Founded in 1994, they currently employ more than 2,000 people in seven markets in the Nordic and Baltic Sea region, including 600 employees in Denmark. Newsec sought to improve its employee benefits package and increase their employees' awareness of the company's offer.
Together with Benify, Newsec not only achieved this goal but also reduced the administration of the company's gross salary scheme.

"It is very important to us that we can demonstrate that Newsec is an interesting and attractive place to work. Employee benefits are key to our retention efforts and our ability to attract talented employees", said Preben Moll, Team Leader for HR at Newsec.
After Newsec launched Benify's platform, they reported 90% of employees logged in during the gross salary benefits campaign, 77% of employees ordered one or more benefits and 70% other deals and rewards.

"Since we wanted to offer a more attractive employee benefits package and launch a new platform where employees could find everything they need all in one place, Benify was the obvious choice for us. The platform helps us highlight all the perks our employees are already familiar with together with a large number of new benefits", said Preben.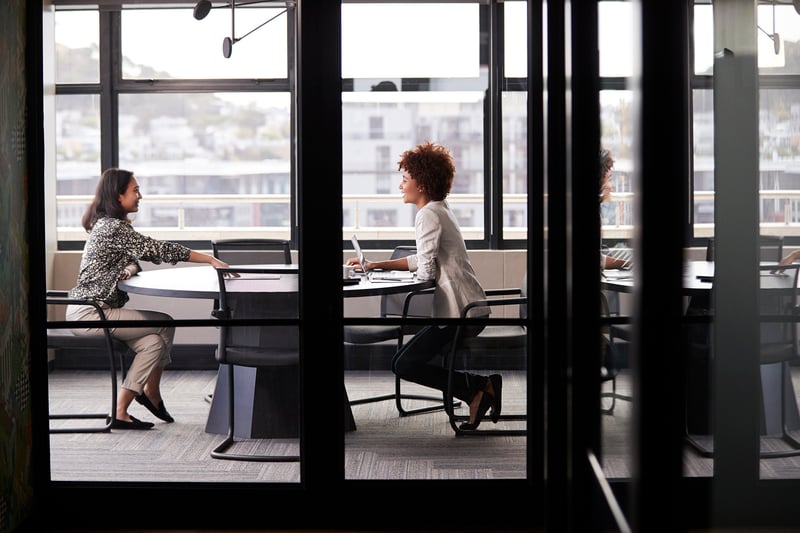 What does the future hold for Newsec?
Benify are already helping them achieve greater employee engagement by managing Newsec's employer-paid internet and mobile phone schemes, including new subscriptions and user support, cancelations and device replacements. Preben Moll believes Newsec will use the Benify platform to an even greater extent in the future.
"We are looking forward to developing and using all the features and possibilities the platform offers us. For example, we are now implementing the total reward function, which gives the individual employee an overview of their overall compensation package, including their employee benefits. We also know that the platform offers us many opportunities to transfer and integrate our HR data".
Newsec are aiming high and want to become one of the ten best places to work in Denmark in the annual Great Place to Work® employee survey in 2022, and Benify are already helping them to achieve this goal.
---
Want to read more about Newsec's successful collaboration with Benify? Download the Newsec client case