In addition to helping companies with their global benefits administration, Benify's award-winning, market-leading global benefits and total rewards platform helps more than 1,500 companies around the world strengthen their relationship with their employees through stronger and more effective communication.
So, how do companies actually create effective and engaging internal communication? We asked HR professionals from several leading organizations for their best practice tips on how they reach and engage their workforce with their communications. Their responses conclude that to be effective, employee communication must be:
Valuable for the recipient ("what's in it for me?")
Let's look at what they had to say in more detail:
How to Reach a Widespread Workforce
Ambea is one of the leading care companies in the Nordics. However, with multidisciplinary teams and a widespread workforce, reaching employees quickly and making them feel part of the same company had been a challenge.
Today, Ambea uses the communication engine integrated into their benefits platform, Ambea For Me. Understanding that one size does not fit all, the company uses multiple channels to reach its workforce. Using the platform's communication tools, administrators are able to communicate with workers via e-mail, post messages inside the benefits platform, or send push notifications to employees' smartphones thanks to the Benify app.
"Many of our employees are not based in front of a computer every day and have no work phone or work e-mail address. Therefore, we need more communication channels than the intranet because not everyone can access the content. With Benify's communication tools, we can reach our employees on their mobile phones - in a platform that they're already used to using to log in and see their payslips and enroll in benefits," says Filip Carlsson, Communications and Marketing Project Manager, at Ambea.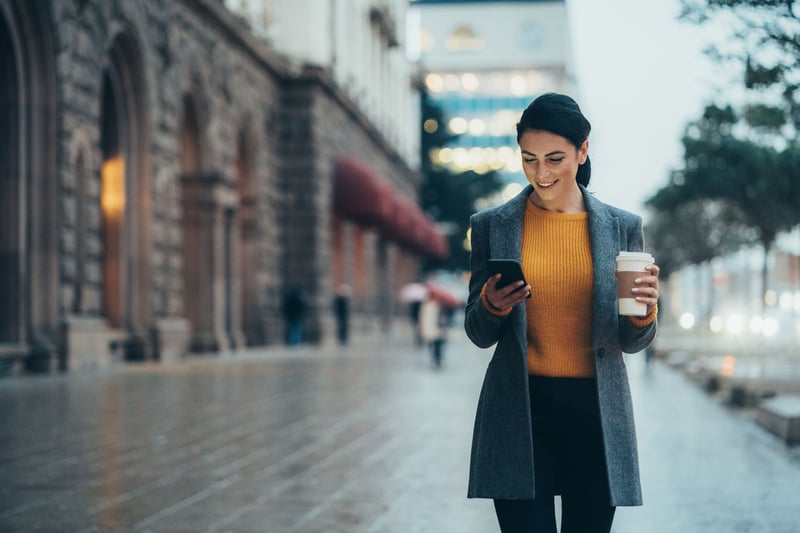 How to Connect with Blue-Collar Workers
Ensuring blue-collar workers are kept up to date with important information is a hurdle that many companies face. Like Ambea, leading German building materials and wood supplies company, BAUKING employs the use of an app connected to their employee benefits platform, BAUKING4you, to reach and engage their workforce, which primarily consists of blue-collar workers.
"BAUKING4you allows us to reach all employees, even those who do not have a PC workstation, like those working in the warehouse or logistics," shares Marc-Oliver Windbacher, Divisional Manager of Human Resources Management at Bauking.
Using an employee app, Bauking communicates company news and updates and share videos and photos instantly with the entire workforce.

To learn more, don't miss our post on why your company needs an employee communication app.
How to Keep Employees Up to Date with New Offers
Mobility and accessibility make the communication of benefits and offers much easier and help increase awareness. Just ask MSD.
"It's really important to us that our employees know more about their compensation and their benefits and that they understand we are a good employer and that we want to attract and retain the talents we have in the company," says Isabelle Couquiaud-Schbath, Compensation & Benefits Associate Director at MSD.
To make sure employees are aware whenever new benefits are available, MSD uses the communication engine inside their benefits platform to send e-mails, platform messages, and push notifications to make sure they cover every base.
Similarly, AstraZeneca, one of the world's largest biopharmaceutical companies, uses its Benify platform and app to communicate with their employees and create greater employee awareness of its offerings.
"We wanted to make it impossible that our people could miss something. Just two months after launching our Benify platform, we raised employee understanding by almost a quarter," shares Ulf Holmgren, Regional Benefits Lead at AstraZeneca.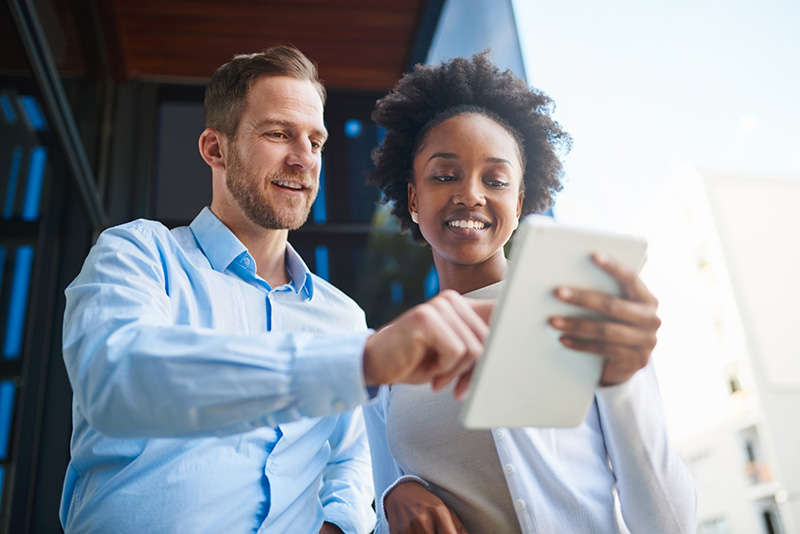 How to Personalize and Target your Communication
One source shares that between 2014 and 2018, the average office worker received approximately 90 e-mails a day. Of those, how many were actually personalized or relevant to the recipient?

At a time when we are all bombarded with information, the importance of personalization cannot be overstated. Supporting more than 200,000 members, Krifa is one of the largest trade unions in Denmark. Using the communication filters inside its benefits platform, Krifa creates and sends personalized communication to specific groups, departments, and regions.

"The (benefits) platform gives us a direct path to inform our employees about things that are relevant to them personally", says Henrik G. Pedersen, HR consultant at Krifa.

Filip Carlsson, Project Manager at Ambea, also emphasizes the importance of personalization by using targeted communication. By using communication filters, such as location and benefits eligibility, administrators can target messages and communicate specific messages to various recipient groups. That way, the information that recipients receive is always personalized and relevant.
"One challenge with our intranet was how we could make the messages more personalized. When you work for a large group or company group like us, there is a lot that comes up that is not relevant to every individual. One of the advantages of Benify's communication engine is the filtering possibilities."
---
Looking for more tips and concrete advice on how to improve your internal communications? Grab our free whitepaper, An Employer's Guide to Effective Communication.