The pandemic has not only challenged how we live and work but has also presented many people with significant short and long-term economic challenges that could impact their financial well-being for years to come.
PWC's 2020 Employee Financial Wellness survey shares that 54% of participants say financial challenges are their greatest source of stress today. The survey also highlights that more than one-third of full-time employees in the US are unprepared for long-term challenges, having less than $1,000 in savings to deal with unexpected expenses.
Here in Europe, one study reveals that nearly four in 10 Europeans have had their employment affected by the pandemic, and more than half (54%) have seen a decrease in their household income.
As we share in this article for REBA, there isn't anyone who hasn't been affected by the pandemic, however to what extent it impacts an individual depends on the individual themselves, including their financial resilience. Therefore, what employees need today is guidance and support on how to increase their financial well-being and build financial resilience as they seek to recover and stabilize themselves for the future.
Cause and Effect
The pandemic and its effects on an employee's financial situation can have a significant impact on an individual's overall well-being, leading to poor mental and physical health through increased stress, anxiety, lack of sleep, high blood pressure, and more. At work, it can lead to increased sick days, long periods of absenteeism, inability to concentrate and focus, and a decrease in motivation and productivity.
On the other hand, financial well-being positively affects every other aspect of our lives, professionally and personally, making us more resilient and able to bounce back from life's challenges. Nancy Molitor, Ph.D., a clinical assistant professor of psychiatry and behavioral sciences at Northwestern, shares in an article for wellness website Everyday Health that financial well-being enables people to better enjoy life in general.
Financial well-being enables us to live and better enjoy life's everyday moments, even during the pandemic. Our friendships and relationships are better; we have more freedom to make decisions to enjoy the good life. When we're not worried about our finances, we feel more secure, which contributes to our overall well-being and life satisfaction.
In the same article, LuAnn Heinen, vice president at the National Business Group on Health, says financial security is one of five elements of well-being that employers can impact.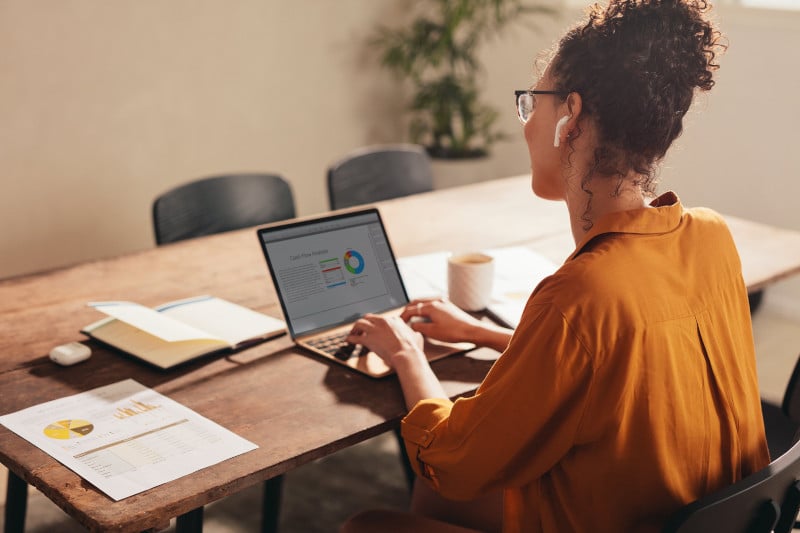 Let It Be Known
One of the most effective ways to increase employees' financial well-being is, of course to create greater awareness and understanding of any insurances, pensions, financial programs, employee benefits, and other financial tools available to them through their employment.
Our own research reveals the average employee is unaware of up to 33% of their total compensation package, including pensions, bonuses, company shares, insurances, and employee benefits.
This is where communication is crucial. Recently added a new insurance or other financial benefit? Holding an information webinar about the pension? Let employees know. It may seem obvious, yet many employers fail to communicate to employees about the benefits and programs they offer. In order to create greater employee knowledge and awareness of any financial support and resources available to them, employers need to regularly communicate about them.
Take, for example, leading global biopharmaceutical company MSD. MSD implemented a benefits and rewards platform to make sure that employees could easily access information about their employment, benefits and compensation. "The world of compensation and benefits is changing, and more companies want to make a difference. It's really important to us that our employees know more about their compensation and their benefits," says Isabelle Couquiaud-Schbath, Compensation & Benefits Associate Director at MSD. "By making things easier to discover, some employees have discovered or rediscovered benefits they forgot existed, such as our profit sharing and company matching," she adds.
Using an employee benefits platform with its own integrated communication tools enables administrators to create and send communications directly from the platform using different channels, including email, platform messages, and push notifications sent directly to employees' phones. What's more, administrators can create automated messages to send reminders about important dates, such as benefit enrolment windows or registrations for financial webinars.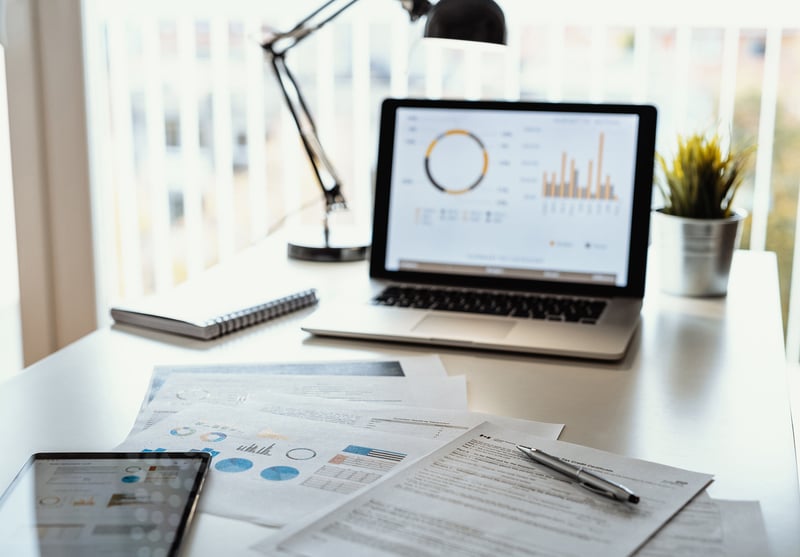 Seeing Is Believing
In addition to greater communication and awareness of the financial programs and benefits you offer, financial well-being can also be increased by showing your employees your full investment and the true value of their compensation and total reward.
A digital total reward statement presents a visualized breakdown of an employee's total compensation package, including all insurances, pensions, employee benefits, and any other add-ons in addition to salary. Best yet, employees can simply access their total reward statement by logging in to their employee benefits platform, be it via desktop or mobile app if your benefits platform provider has its own app.
Getting a complete picture of one's total reward and knowing what insurances and benefits one has can provide a huge relief and make a difference to the individual's financial well-being. Maybe they're in a better financial position than they originally thought? Maybe they're enrolled in an insurance they didn't know they had?
Helping the Individual
Every employee's financial situation is unique. Therefore, offering employees the ability to choose and enroll in the employee benefits they need can mean a great deal to the individual.
In our survey of 5,000 employees throughout Europe last year, it was revealed that 75% of employees in Sweden, 66% in the UK, and 63% in Germany said it would be helpful if they could adjust their employee benefits package based on their personal needs. But not just any benefits will do; a survey conducted by Randstad US reveals that 94% of employees say they want their employers to ensure the benefits offered have a meaningful impact on their quality of life.
Using an employee benefits platform together with a flexible benefits model enables employees to see which benefits they are eligible for and then enroll in those benefits directly in the platform. For example, employers may provide employees with the flexibility to choose which pension or insurance best suits them or the flexibility to enroll in benefits that help make the individual's everyday that little bit easier. In other words, a flexible benefits model ensures that the benefits are of use to the individual, which, in turn, contributes to greater financial well-being.
---
Learn more by downloading our new e-book, Financial Wellness: The Topic You Can't Afford to Ignore.