In recent years, sustainable mobility has become an increasingly popular topic with more people looking for more sustainable and environmentally friendly ways of travelling to and from work. This rise in popularity has seen many companies offer subsidies and other transport benefits to employees as part of their compensation package.
With Generation Z's arrival into the workplace, sustainable mobility has become ever more important. One Medium article writes that "Generation Z is going to be the force that shapes the future of mobility", while Media Post suggest that Gen Z has shifted the world from a 'Car Culture' to 'Mobility Culture'.
PR News Wire shares that Generation Z's distinct attitudes and preferences are set to dramatically transform the mobility sector. "For instance, preference among the post-millennial age group for access to, rather than ownership of, assets is compelling automotive manufacturers to reassess long-established strategies centered on car ownership."
The Time Is Now
The interest in and demand for sustainable mobility couldn't have come at a better time. Green Tumble shares that, according to the Environmental Protection Agency (EPA), in 2014, 26% of greenhouse gas emissions in the USA were caused by transport.
In Europe, The European Environment Agency (EEA) shares, that in 2016, emissions from transport were 26% above 1990 levels despite a decline between 2008 and 2013. International aviation experienced the largest percentage increase, followed by international shipping and road transport. To meet the long-term 60% greenhouse gas emission reduction target as set out in the 2011 Transport White Paper, EEA states that emissions need to fall by around two thirds by 2050, compared with 1990 levels.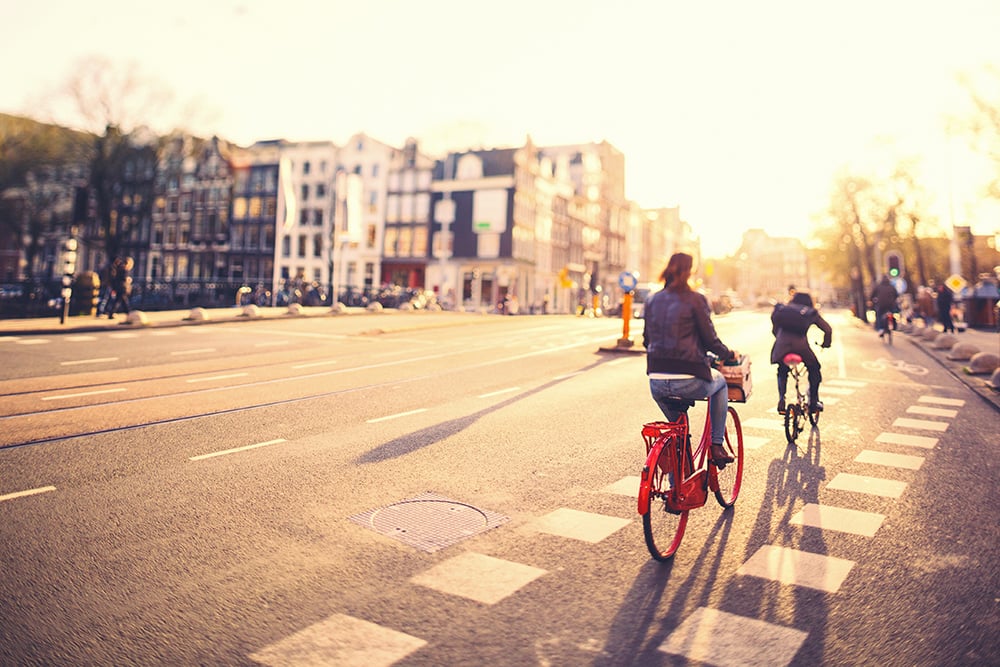 3 Eco-Friendly Ways for Employees to Get to Work
Below, we offer you three sustainable mobility options that you, as an employer, can encourage your employees to use to travel to and from work:
1. Cycling
Website Active Sustainability shares that up until World War II, bicycles were the most common means of transportation in cities. Except in countries such as Holland, Denmark or Belgium, in the last few decades, bicycles have become merely a recreational activity.
Today, in cities everywhere, we can see a renewed interest in cycling. And for a good reason; whether you choose a regular bicycle or an electric cycle, cycling is the greenest way to get around and a pollution-free mode of transport, emitting no CO2 emissions. In fact, The Queensland Government in Australia reports that cycling 10 km each way to work every day saves 1500 kg of greenhouse gas emissions each year.
Best yet, cycling is inexpensive and accessible to everyone. For longer distances, employees can always take their bicycle on board a train or bus to cut down some of the distance.
2. Travelling by Train
Taking the train has always been more environmentally friendly than driving a car, but now thanks to electric trains and wind-powered trains, travelling by train has become even more so.
In the UK, the government has set out plans to end "diesel-only" trains by 2040, while already in the Netherlands, around 600,000 passengers every day travel on the country's wind energy powered trains.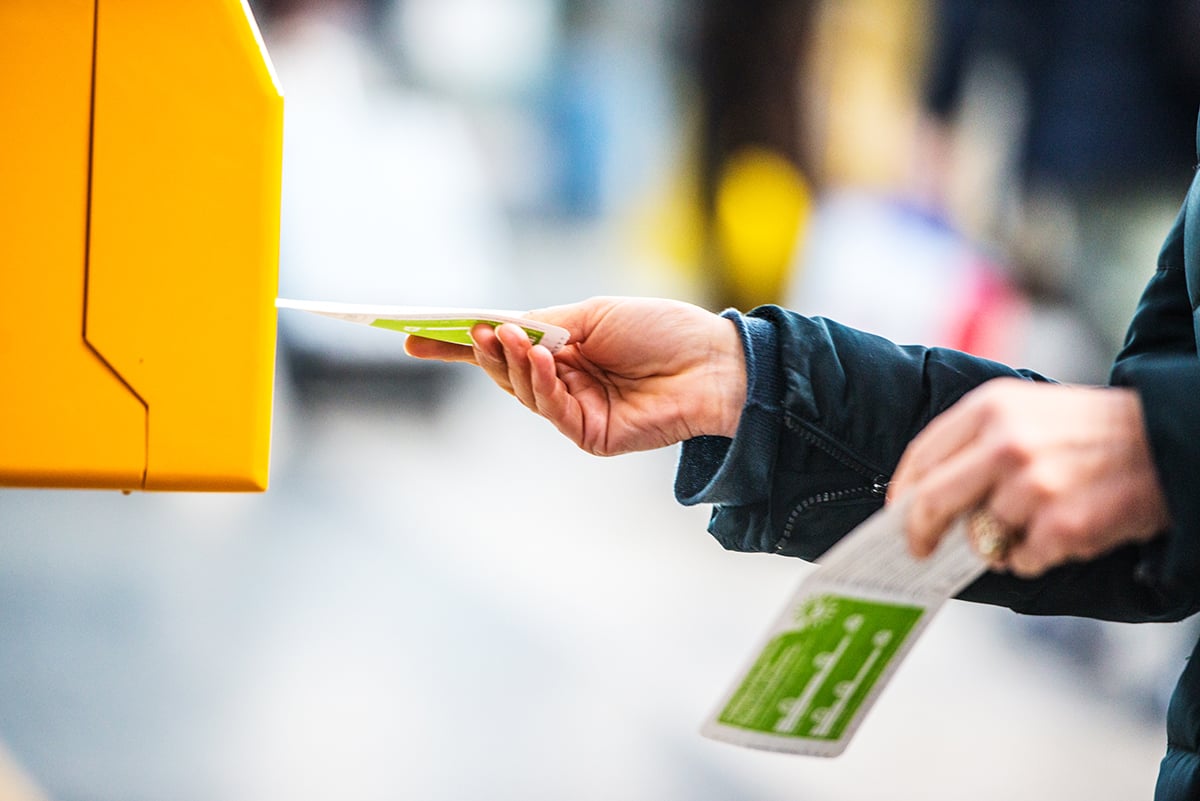 3. Carpooling
If employees really need to drive to work, then carpooling is the environmentally smart way to do it. Wikipedia describes carpooling as: the sharing of car journeys so that more than one person travels in a car, and prevents the need for others to have to drive to a location themselves. By having more people using one vehicle, carpooling reduces each person's travel costs such as fuel costs, tolls, and the stress of driving.
A Deloitte transport survey found that 64% of Generation Z have questioned their need to own a vehicle due to other transportation options being available.
A Forbes article suggests that in Europe, there are 294 million cars on the road. Today, Germany has the highest adoption of carpooling, with France coming in second. Markus Barnikel, CEO of leading German carpooling company, Carpooling.com, says, "In 2011, we've calculated that more than 27 million gallons of gas have been saved and 205,000 tons of CO2 were not released because of our service; that's a huge savings not only of resources and euros but an incredible step in the right direction".
Whether it's enabling employees to purchase a bicycle at a discounted price or subsidizing their public transport costs, including mobility benefits as part of your benefits package is not only a great way to attract Generation Z to your organization but to also promote employee fitness and wellbeing.
Want to learn what other benefits are important to Generation Z? Download our Employee Happiness Index e-book.