What is the sandwich generation?
The sandwich generation is defined as a group of middle-aged adults who care both for their aging parents and their own children at the same time. This can put pressure on this group financially and physically. In Gallup's State of the Workplace Report 2022, employee stress hit a new high of 44% overall, up 1% from 2021, whilst employee engagement was at 21% and life evaluation where employees were thriving was at 33%. However, the stress situation for people aged 40 years old and upwards was 39% (bearing in mind this takes into account everyone aged 40+ and not specifically the sandwich generation). The financial burden placed upon the sandwich generation can be telling. According to the Pew Research Centre, the difference between those supporting parents aged 65+ and those that didn't (in the US) is 13% when asked if they thought they were living comfortably (supporting = 28% / not supporting = 41%). "In the UK, about 3% of the population is providing care for more than one generation" states Athina Vlachantoni, a gerontologist at the University of Southampton. However, the term "sandwich generation" can apply to people younger than 40 years old.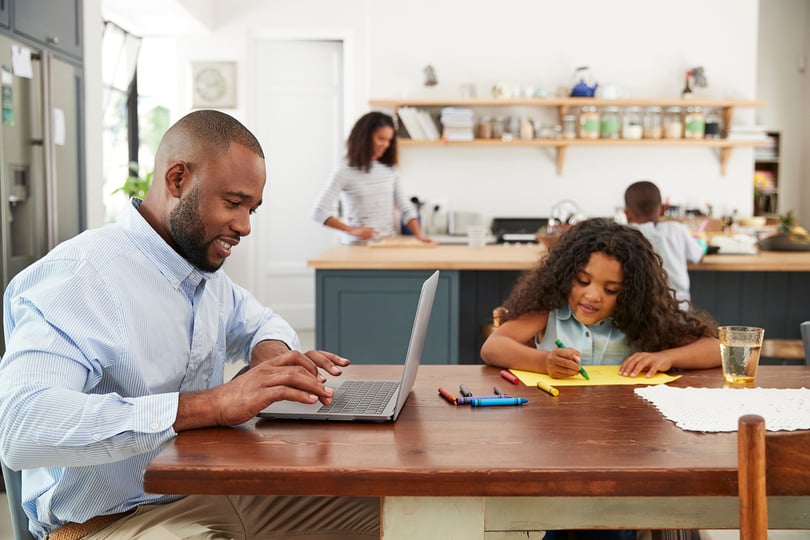 What effect does "sandwiching" have?
Older generations are more financially secure when compared to the younger / sandwich generation who might be putting their first foot on the career ladder or might be halfway up it, and those who are more affluent will be able to handle situations like care assistance more easily than those who aren't. For those who aren't affluent, then this situation can mean that younger generations, who, for example, might not be best placed to get a mortgage, might find themselves moving in with aging relatives to look after them. Vlachantoni states that more than half of 16-29 year olds in the UK that moved during the pandemic, moved in with older relatives out of necessity. This has a knock-on effect where the younger generation have trouble forming romantic relationships, or have their independence impacted greatly, making them feel as if they are missing out on getting the best out of their early stages of life. In some cases, employees have had to quit their jobs to look after aging relatives, making them miss out on climbing that career ladder altogether.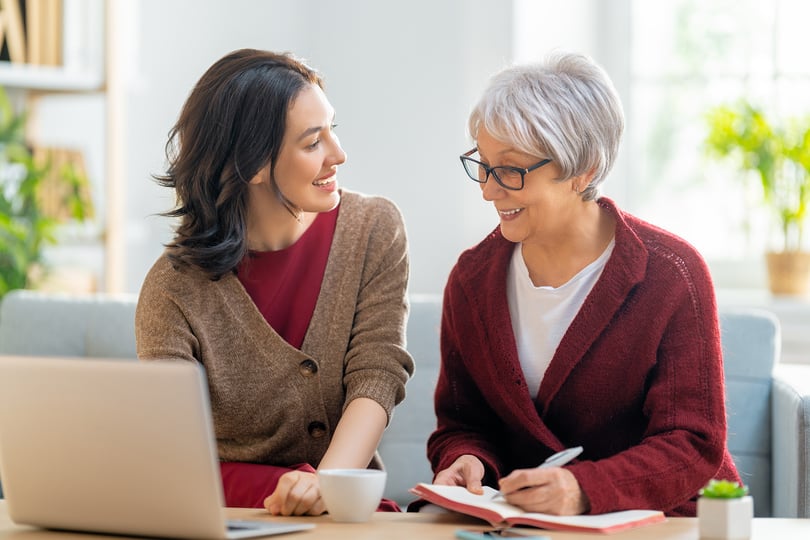 What can help those who find themselves in the sandwich generation?
Of course, states can offer help to the elderly, but this only goes so far, especially to those who struggle financially. Employers, however, can ease the burden on their employees by providing them with benefits that help not only them on an individual level, but on a family level as well … and there are plenty of ways in which a company can do this.
One of the positives to come out of the pandemic was the introduction of hybrid / remote work, which has been featured heavily on many HR channels. This means employees have some flexibility about where they work, how they work, and sometimes when they work. It also means that if relatives that need care will also be able to have someone to help them when they need it. When employees know that this is a benefit that has many practical advantages to them and their family, they're more likely to stay in a job where they know the employer is looking out for them and their relatives. There are other benefits such as insurance and pension plans that could extend to other family members, which takes away some of the financial burden from the sandwich generation.
The best way companies can address these problems is through HR tech which provide platforms where all benefits can be accessed, and it is up to companies to choose what they offer in terms of these benefits. According to Carers UK, flexible working is the benefit that is valued the most, and this is a benefit that has become easier for companies to offer since hybrid / remote work was introduced.
Other benefits are being considered, such as grandparental leave and other allowances such as extra days holiday or even a four-day week. Whatever an employer chooses, they will need some form of HR tech to support them to help reduce administration and boost employee communication. The bottom line is to help those who feel they find themselves trapped in the sandwich generation with nowhere to turn, and this help shouldn't have to come at a huge expense for employers or employees. A simple thing such as hybrid / remote work could make a difference to many employees, as well as making some benefits applicable to an employee's family members.

---
Want to read more about what employees want for their benefits? Download The Future of Work Report: Employee Benefits and Work Trends in Europe below.