New work routines, remote recruitment, and digital coffee breaks - the coronavirus outbreak in 2020 has changed our working lives in various ways. To find out how the changes have impacted the work of HR, Benify surveyed over 900 HR professionals. The results have been compiled into a fascinating new mini-report, How HR Has Been Affected by the 2020 Pandemic.
One of those who participated in the survey was Marie Siwersson, HR business partner who, for the past eleven years, has been working at the Swedish energy company, Öresundskraft in Helsingborg, located in the province of Skåne in Southern Sweden.
In this post, Marie shares how her work has been affected at Öresundskraft, an organization where some teams have been able to work from home while others have used protective screens to avoid the risk of infection while ensuring that critical functions could be maintained.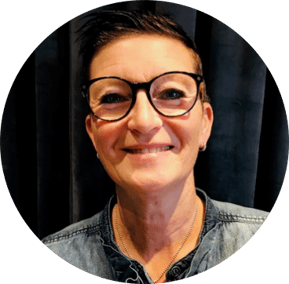 The municipally-owned company has around 400 employees in several different working areas. Many employees work in electricity production, others work in the field serving customers, while others work at the head office in IT, finance, and business development. Of course, the corona pandemic has affected each of the areas in differently, which has meant that Marie and her colleagues have had to adapt their measures to each area's unique circumstances.
Being Crisis-Prepared
"As an energy company, we have a societal function. To secure critical activities during the pandemic, we quarantined certain groups. Until mid-September, no other employees had access to the control rooms where those groups work," Marie says, adding that these teams were used to being crisis-prepared before the pandemic as well:
"When there is a big disruption to electricity or heat, they work until it is resolved and call in people if needed. It is a bit of a fire brigade mentality; crisis is a part of everyday life."
Office Workers Given the Opportunity to Work from Home
"For office employees, the change was about adapting the premises as well as allowing employees to work from home. For those who have relatives who belong to a high-risk group, or those who are particularly concerned about their own health, the ability to work from home has provided a sense of security."
Remote work has not been forced, but instead has been a recommendation.
"Everyone, of course, has different circumstances. Those who have not wanted to or have been unable to work from home have been welcome to come to the office. We have had plenty of hand sanitizer around the office, and to make it easier to keep our distance, we have moved desks apart and removed every other chair in the lunchroom."
Perfectly Timed Digital Transition
In our survey, 89% of participants said their employees had been allowed to work from home during the pandemic. Of course, for remote working to work effectively, the right equipment is needed. For Öresundskraft, they couldn't have been fortunate with the timing:
"We replaced all our computers with laptops just before the pandemic struck. We were really lucky, actually. Had we not done so, we would have had problems with online meetings and such, but we were able to adapt immediately."
The fact that so many employees switched to remote working and digital meetings right away brought positive effects, according to Marie:
"Those who may not have been digital mature before have now been introduced to new ways of working in a positive way. The atmosphere has been very forgiving, and everyone has helped one another. People have suggested putting on the camera and explaining how to share the screen. No one has had to feel that they not up to speed with technology. It has all gone really well."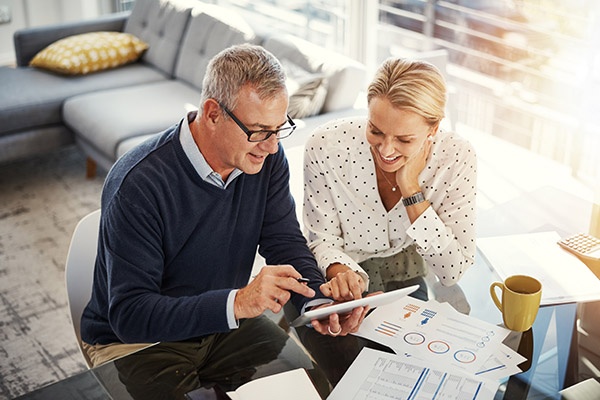 Recruitment Going According to Plan with Digital Onboarding
Our survey reveals that 41% of employers have continued their recruitment efforts as planned. The same number have partially paused or stopped, while 12% have paused or stopped recruiting completely. Öresundskraft sits in the former category:
"Our recruitments have continued as planned, but we've conducted some interviews online via Teams. We have also recently implemented a tool for digital onboarding. We had initially intended to wait until after the summer holidays, but we chose to launch in June, given the current situation. Since we are allowed to come to the office, we have been able to have some of the introductions in person, and managers have been able to meet with their new hires. It has been a little strange for them not to be able to meet all the new colleagues on-site, but everyone has adapted to the situation, and it has gone very well."
Focusing on Employee Health and Challenges of Leading at a Distance
More than a third of survey participants state that the pandemic has involved changes to their strategic health work. The main focus area is to prevent the risk of mental illness from increasing in the wake of the pandemic.
At Öresundskraft, Marie and her colleagues have realized that leadership while working remotely has its challenges:
"What we have heard is that some employees have not felt sufficiently seen by their managers or have felt lonely when they have not been able to meet with their colleagues. So, the psychosocial work environment may not always have been top-notch during remote working. In retrospect, we should have targeted more effort towards our managers to help them with leadership at a distance. So, we can learn from this lesson."
It has long been established that physical exercise is also beneficial for mental health. At Öresundskraft, a very timely well-being hour had been introduced before the pandemic broke out where employees could train for an hour during paid working hours.
"The wellness hour has had a great response. We have a tennis court on-site, and some employees have taken the initiative to go jogging together every other Monday. Many employees also choose to take meetings outside or go for lunch walks when they work at home."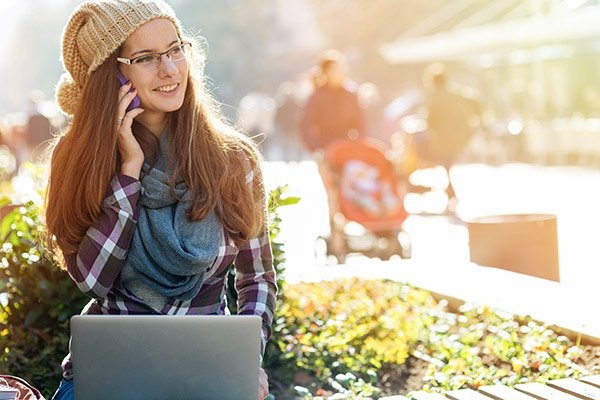 But Do Employees Want to Return to The Office?
When it comes to remote working after the most critical phase of the pandemic has passed, it is not entirely certain that employers and employees have the same view. According to a survey conducted by business-to-business ratings and review company Clutch, employees are more positive than managers about working from home.

In our survey, just under 10% of participants say they will offer their employees the unrestricted opportunity to work from home even when it is no longer necessary, meaning when there is no longer the risk of infection.
After the summer, Öresundskraft begun encouraging employees who are working from home to return to the offic, at least a few days a week. Marie believes, in some cases, it can be a challenge:
"Many have become comfortable with working from home, taking meetings digitally and avoiding commuting to work. And the flexibility it brings is very positive. We have not taken a holistic approach to the issue because we have so many different activities. Right now, it is up to our managers to assess how it works in the various areas. In terms of working, it has gone well for most people. But for team spirit, I think it is important to also meet physically."
---
Want to see more results from our survey of more than 900 HR employees? Download our mini-report How HR Has Been Affected by the 2020 Pandemic today!