With 47,000 employees around the world, being able to reach and engage every single one of its employees was of the utmost importance to SPIE, an independent European leader in multi-technical services in the areas of energy and communications.
Simply put, when it comes to technology, companies must keep up, or they risk falling behind. Way behind. HR leaders at today's leading, forward-thinking organizations understand how cloud-based solutions can help create unique, personalized digital experiences for their employees, improve employee communication and increase employee engagement.
Most SPIE employees work outside of the office – on the road visiting clients or working from the clients' place of business. Therefore, ensuring that all employees receive company news and updates and can access information about their employment is vital. Although SPIE offers its employees a generous compensation and benefits package, the company had trouble communicating its offer to its employees.
Stepping onto the Platform
Fortunately, today, technology has given employers like SPIE the ability to communicate with their entire workforce and create greater employee access to information concerning their employment.
While you here, be sure to read our post on how both HR and employees can leverage technology.
SPIE contacted Benify to find a solution that could help the company raise awareness and strengthen its communication efforts. "Our employees told us that they needed information but struggled to find it. That's when I contacted Benify to see what they had to offer – and they perfectly matched our needs," says Jolien Driesen, Compensation & Benefits Manager at SPIE.
With the help of Benify, SPIE launched its global benefits and total rewards platform, which includes a powerful, integrated communication engine and employee app.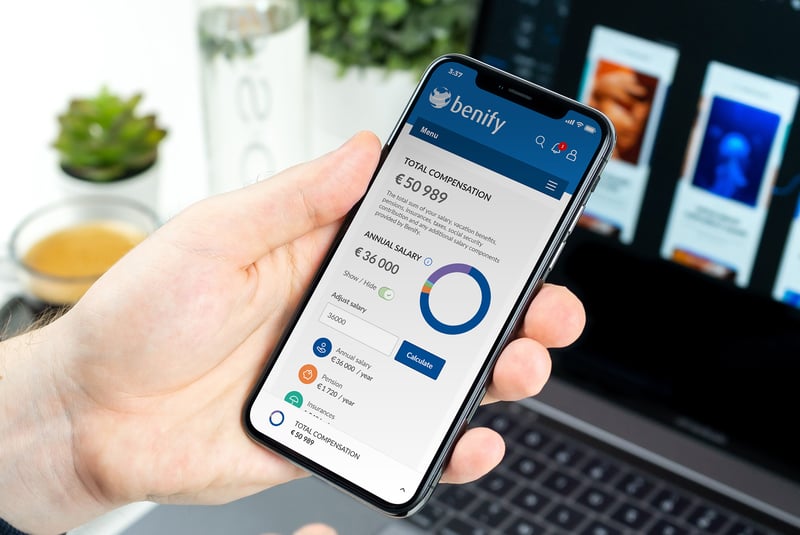 Reaching Employees through an App
Since many SPIE employees are without access to a computer during work hours, being able to communicate important information to employees on their smartphones through an employee app is critical.
Our 2020 study of 5,000 employees reveals that 56% of employees in Sweden, 49% in the UK, and 48% in Germany say it is important to them that they can access their employee benefits platform on their phone.
Our study also reveals three channels that employees say they would like their employers to use more frequently: chat tools, SMS/text messages, and push notifications in mobile apps.
With workforces everywhere working from home to a greater extent due to the corona pandemic, using an employee app enables employers to get closer to their employees. Don't miss our post on why your company needs an employee app.
Consistent Experience Across Platforms
Using cloud-based technology allows employers to create and provide a consistent digital employee experience for every employee. It ensures that all employees receive the same access to critical information, whether they're using a computer or an app on their smartphone or tablet.
Being that Benify offers a cloud-based solution, employees can use the Benify app with all the same functionality as the desktop version. "Many of our employees don't have access to a laptop, so they use the app instead, which has the exact same information as the online platform. We can send employees targeted communication, and they can log in and access their personal platform with one click, where they only see information relevant to them," explains Driesen.
By accessing the benefits platform via the app, employees can read messages, stay up to date on important company news, enroll in benefits digitally, and view their compensation wherever they are and whenever it's most convenient.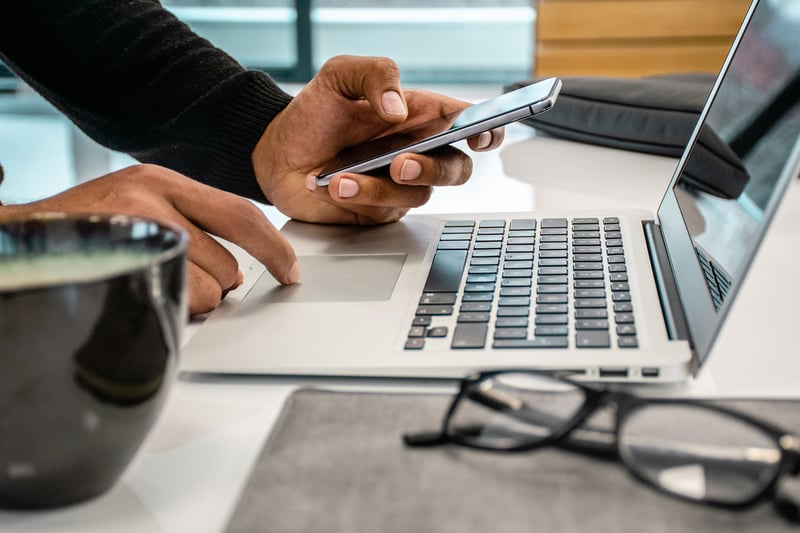 Personalized and Relevant Information
While having access to information is important, what's even more important is that the information is personalized and relevant. Every day we are bombarded with e-mails, app notifications, and text messages. In other words, if it's not personal, it's not going to be read.
The extensive filtering capabilities inside SPIE's platform mean that employees only see information that's relevant to them. What's more, to ensure relevancy, SPIE can create messages and then send those messages via e-mail, push notification, or as a message inside the platform to specific individuals, groups, regions, or even those who are eligible for a particular benefit.
Making sure employees are informed has never been easier. If SPIE wants to notify its employees of a new benefit or a change to an existing benefit or remind its employees that they can view their total reward and get an illustrated breakdown of their total compensation digitally, it can be done with ease.
---

Want to read more about SPIE and how they use their Benify platform? Download the SPIE client case