Technology is changing the world and the way businesses find and recruit new talent from the job market. The goal and wish of HR departments across the world has always been to be able to source talents more efficiently. So, how exactly can new HR technology help achieve this?

" Without the right succession planning put to play in human resources, we build for the future without a future."
- Mmanti Umoh, President, Professional & Entrepreneurial Women Network of Nigeria


Preparing For The Future
Benify's groundbreaking new eBook, "The Backroom to the Board: The Rise of HR", looks into the future of recruiting and talent management. In brief, to prepare for future recruitment challenges, HR professionals must begin optimising new sourcing strategies, committing more resources to talent retention, and continuing with candidate diversification.
Mari Schäder, who is the HR Director for Knightec and a Benify client, says,
"I think the workplace of tomorrow will be all about self-service. We need to automatize and digitalize our processes as much as possible. HR should, in my opinion, be an advisory, coaching expert, support for the business, and contribute with expertise on laws and regulations. I see a future HR department with several skills where they develop and take responsibility for the employee experience."
The Tools of Tomorrow
To thrive tomorrow, HR professionals will need to learn how to leverage data analytics platforms, machine learning and AI to both recruit and manage talent. Once HR professionals have learned how to use AI, they'll be in a position where they can eliminate much of the time they currently spend reading cover letters and CVs.
According to Forbes, AI has the power to "assess everything from innate empathy and politeness to attention to detail and cultural fit." Imagine what this means to HR recruitment processes. Getting on board with the latest technology may be a steep learning curve, but the opportunities clearly outweigh any growing pains.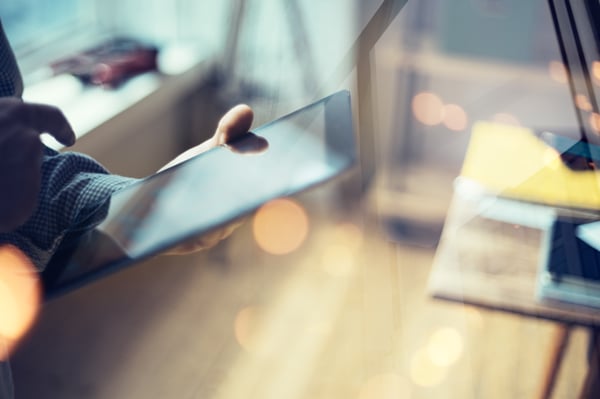 "As basic automation and machine learning moves toward becoming commodities, uniquely human skills will become more valuable."
– Devin Fidler, Research Director at The Institute For The Future
Do you want to learn more about the future of HR? Download Benify's eBook "The Backroom to the Board: The Rise of HR" right now.
Still not ready to download the eBook? Have a sneak peek by downloading our onepager to learn our 3 best tips to build the workforce of tomorrow.