Inflation is hitting all-time highs in countries across the world and forecasts say the figure will peak in October. This might be good news for some but will seem a long way off for others. Some predictions say the figure will be above the predicted 10%, and will hit the poorest homes the hardest. The Institute for Fiscal Studies say the figure will hit 14% in the UK, whereas in the US financial experts say it will stick closer to 9%. Other countries, like Turkey, have a more worrying figure of 36.1%.
So, with inflation, the cost of living goes up, and people have already felt the effects of this. Mortgage repayments have gone up, and petrol / gasoline prices have rocketed, causing people to complain. In these times of financial crisis, companies can help their employees reduce their outgoings in various ways through benefits and incentives, but what are the best, or most common, ones to choose? Here are five tips on just some of the benefits being offered by companies today.
1. Signing on bonus / onboarding.
After the great resignation came the great desperation, or this is how it seems to outsiders looking in on business practices. Things were already problematic in the UK within the health sector, with nurses leaving the profession in high numbers. Of course, roles that need to be filled by very specific skill sets are always going to be hard to fill, but some companies think they have found the answer to attract and retain employees – a signing on bonus. Forbes has reported that some companies are offering $100,000 in bonuses to those who join. Although this is an extreme example, the article also goes on to say that this practice is becoming more and more common, and although the level of bonuses are lower from company to company, it seems that this is one tactic being used both to tackle the great resignation and the cost of living.

2. 13th month wage.
This one sounds simple, but it depends on where an employee finds themselves in the world, or what company an employee works for. In some countries, especially in South America, a 13th month wage is mandatory, whereas in other countries, like the UK, this bonus is unheard of. Typically, the 13th month wage is paid out in December to help with Xmas shopping, but this isn't always the case. Some countries might roll out the bonus in installments over two months, some over a year, so there's no concrete manner in which it is executed. The one take-away from this bonus is that it helps employees lighten their financial burden, especially if the bonus is dished out near Xmas.



3. Profit sharing.
This is an incentive that has been around for a while, but could be one that's overlooked by some companies. Put simply, employees own the share capital of the business, so the better the company does, the more money they receive. Shares are usually given to employees and is called an Employee Share Scheme (ESS) in the UK. The advantages of such a scheme can include employees being more productive and feeling more connected to the company, but at the same time earning a little more than they might have done otherwise. These schemes can become complicated with tax issues and administration, so it's best to read what legal firm Harper James say about them. For a real world of example of how one can work, then take a look at what Chinese electronics firm Huawei are doing.

4. Health & wellness / events.
So many companies will offer a discount or free gym memberships to their employees. Some might have an in-house gym that people can use whenever they want. If they don't, then events such as fun runs or friendly games (such as 5-a-side football) are good to communicate to employees. An annual gym membership is not cheap. Therefore, offering employees this type of benefit is advantageous to any company.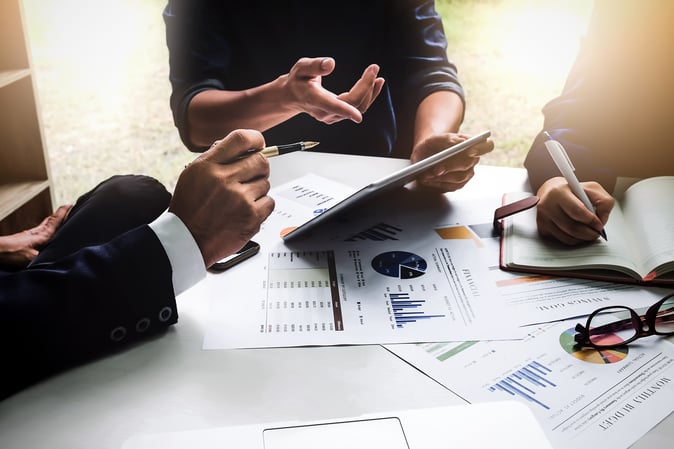 5. Insurance / pension.
Employment company Glassdoor say that "57% of job candidates report benefits and perks are among their top considerations before accepting a job", and list health insurance and pension plans in their top 5 of employee satisfaction with benefit packages in the US. Of course, insurances and pensions don't work in the same way in the UK, but there companies are offering things like life assurance, private medical insurance, and health cash plans where employees pay a certain amount towards it to be claim it back when needed. Companies therefore need to communicate what type of insurances and pensions they offer to employees, and this is probably more important in the US than anywhere else, especially in times of a high cost of living.
---
Do you want to know how benefits can help your employees in time of high inflation? Click below to read our previous blog: How will work benefits help hard-hit employees during inflation?