To increase employee engagement today and in the future, employers can harness the power of benefits technology to:
Create a unique experience for every employee

Personalize communication so that its relevant to the individual

Offer employee benefits that support well-being and show you care

Make benefit enrolments easy by allowing online enrollments

Give employees 24/7 access to their benefits and other employment information, be it via desktop or on their phones

Reach employees on the device that's always with them – their phone
After more than eighteen months of living under the shadow of COVID-19, there are visible signs in many countries that things are moving forward. We can see some companies starting to welcome employees back to the office, even if only for a few days a week, and with this, a sense of normalcy is returning. While forward steps are being made, currently, there are more questions than answers regarding how we will work in the future.
Two things, however, are clear - employee well-being and greater flexibility around when and where we work will be the focus for companies everywhere. A recent survey of more than 39,000 employees throughout Europe reveals that 73% of French, 69% of German, 64% of Danish, 63% of Dutch, 57% of British, and 40% of Swedish respondents say that flexible working hours are extremely important when deciding whether or not to apply for a new job or stay with their current employer.
When asked what benefits they believe will be most needed in the future, 51% of employees in Sweden, 32% in France, and 24% in the Netherlands say wellness benefits, 32% in the UK, and 25% in Denmark say benefits that encourage life balance, and 30% in Germany say benefits within mental health.
The key for employers tomorrow will be using benefits technology to communicate and engage employees about the support that's offered to them.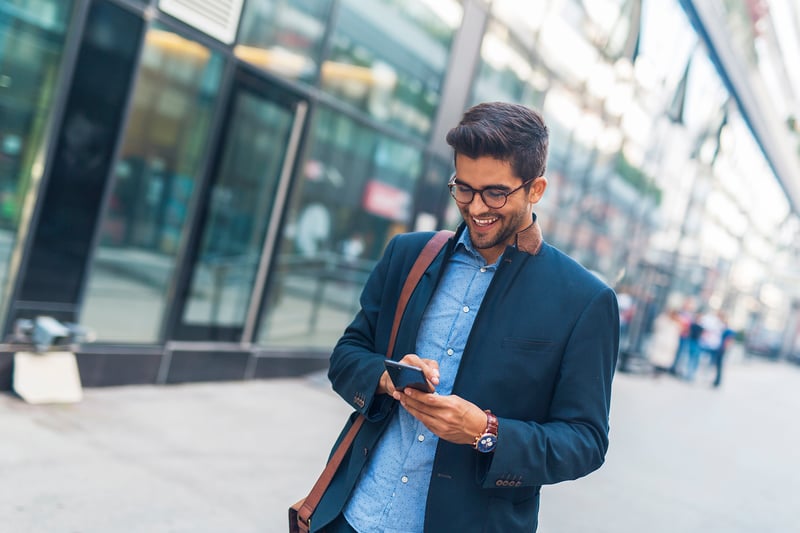 Reaching and Engaging Employees Where They Are
With employee well-being and flexibility identified as the two areas that employers will need to focus on tomorrow, benefits technology has a key role to play. Benefits technology that allows employers to reach and engage their employees wherever they are and that provides employees with 24/7 access to information that's easy to find and readily available will become increasingly vital.
Feeling supported and connected to your employer is a key component to engagement, motivation and commitment. Today, employers need to think of their employee benefits platform as both a device to communicate company information to employees, including reminders about dates for benefits and rewards, and a portal that employees can log in to anywhere, anytime to enroll in benefits, find information about their employment, and stay connected to their employer.
How to Create Engagement Today
Employee engagement has, of course, been a topic of high interest to employers over the past couple of decades. However, with widespread workforces and more and more employees wanting to work remotely today, creating the conditions to increase engagement presents new challenges.
As shared in this post on employee engagement, enjoying our work, using our skills and knowing that what we do matters all contribute to engagement, as do our co-workers and being aligned with the company's values.
Additionally, Business News Daily reports on a study that finds employees who feel "heard and valued" report not only a more positive employee experience but also have better morale and performance. A positive employee experience creates the right conditions for engagement.
Therefore, companies must find ways to create a positive employee experience. The best way to do this? Showing employees that you value them and support their well-being. And today, benefits technology allows employers to do just that.
Personalization = Relevancy = Engagement
Personalization creates relevancy, and, in turn, relevancy increases engagement. This is where benefits technology and communication intertwine and lead to engagement.
With benefits technology, like employee benefit platforms, employers can create personalized employee experiences for every employee. Whenever an individual logs in to their benefits platform, they see only information that's relevant to them. This demonstrates that you care as opposed to using a "one size fits all" blanket approach.
Employees can read messages that have been specifically targeted to them, browse and enroll in benefits they're eligible for, including any well-being benefits, view payslips, and much more.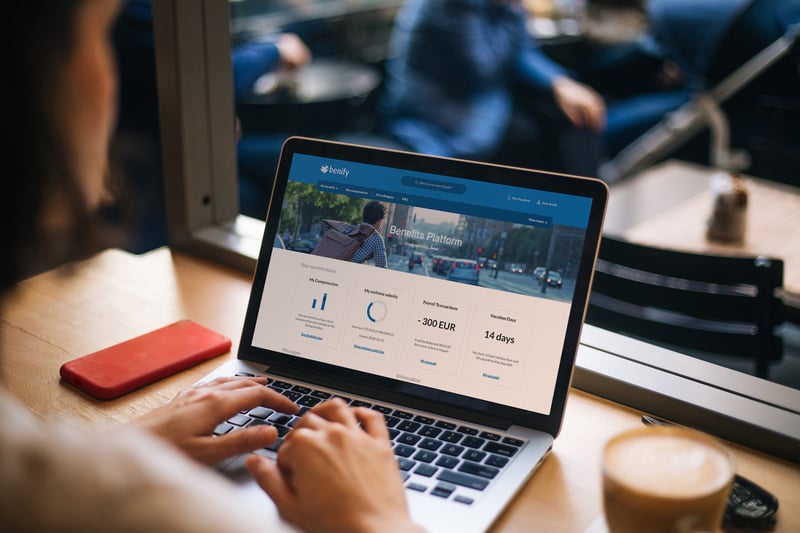 Benefits Technology and Communication
A key component to engagement and feeling supported by your employer is communication. How do you communicate about your well-being benefits? How do you inform employees about the support that's available to them? How do you communicate your policies around working hours and flexibility?
If your benefits platform includes its own integrated communication tools, you can create and send targeted communication to specific individuals, groups, locations or those eligible or already enrolled in a particular benefit. Targeted communication helps create personalization and relevancy, both which contribute to engagement.
What's more, using the platform's communication tools, employers can send their communications to recipients' preferred channels, be it email, push notification, or via a message posted in the benefits platform itself. Additionally, if your benefits platform provider has its own app, you can reach and engage your employees with push notifications. This is essential today when more and more employees are working remotely.
Although the future of work is still unfolding, benefits technology will continue to play a pivotal role in engagement and communication with its ability to strengthen the relationship between employer and employee.
---

Looking for more inspiration on how to create an exceptional employee experience that leads to engagement? Download our e-book.