In today's ever-evolving employment landscape, the role of an employer is undergoing a profound transformation. The expectations of the workforce are shifting at breakneck speed, and to meet these changing needs, employers must embrace progressiveness.
In this era of rapid change, your employees want to become more than just cogs in corporate machinery. Instead, they seek to become active participants in shaping the future of work.
In this blog, we've drawn on our findings from our recent report, The Benefits Factor 2023, to share five actionable ways you can action to become a progressive employer. But first, let's explore what the title 'Progressive Employer' actually means.
What Is A Progressive Employer?
A progressive employer characterized as an employer that adapts to changes in the labor market. Such an employer actively encourages a strong corporate culture, recognizes the importance of sustainability, prioritizes employee engagement and well-being. These traits will ultimately encourage employees to become company ambassadors.
Gen Z, a generation deeply rooted in digital fluency and social consciousness, places significant emphasis on working for progressive employers. For example, Metlife found that 43% of the demographic cohort believe a company's mission, purpose and values are essential, compared to just 39% of the wider population.
Similarly, the need for progressiveness in employment is evident across borders. In the latest findings from our report, we found that only one in ten employees in the UK believe their employers are adapting adequately to the changing times, while in the Netherlands, a more promising third of employees feel their employers are moving in the right direction.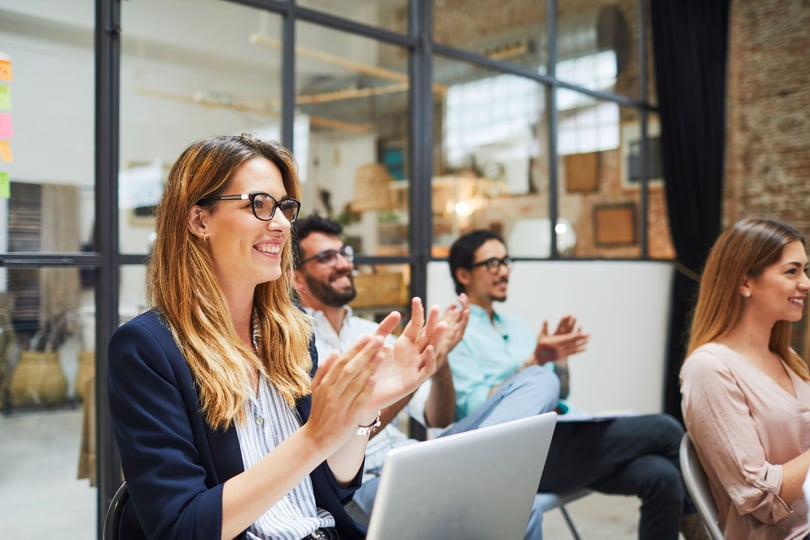 How To Be A Progressive Employer
Progressiveness is paramount, especially for the future workforce. Yet, when speaking to 8,000 employees across eight different countries in Europe, we discovered that only 32% of those surveyed can claim to work for a truly progressive employer. So, here are some tips to get started.
Tip 1 – Prioritize Employee Well-being


Employee well-being is a cornerstone of being a progressive employer. When employees feel supported, their productivity and loyalty increase.
For instance, our research revealed that in the UK, employees working for progressive employer attained an impressive eNPS score of 42. This is in sharp contrast to an eNPS score of -35 as reported from UK employees.
To prioritize the well-being of your employees, consider implementing comprehensive wellness programs that extend beyond the office environment. Actively encourage a healthy work-life balance through flexible working arrangements, and consider the use of stress management programs as well as access to counseling services for mental health.
Tip 2 – Foster an Inclusive Culture


Crafting an inclusive culture that recognizes creativity, innovation and a sense of belonging is a key aspect of being a progressive employer. As indicated by a 2020 Glassdoor survey, 76% of job seekers and employees considered a diverse workforce to be a significant factor in their assessment of job opportunities.
To build inclusivity, start with hiring practices that prioritize diversity. Ensure that your recruitment processes are open to all. Provide diversity and inclusion training for all employees, and encourage ERGs (employee resource groups) to connect and share their experiences.
Tip 3 - Provide on-going Training & Development


Investing in your employees' growth is another hallmark of being a progressive employer. When employees can see a clear path for their professional development, they're more likely to contribute to the company's overall success. Similarly, offering continuous learning opportunities will keep your workforce agile and adaptable.
To prioritize development within your organization, you could look to offer a range of technical skills training, leadership coaching, and mentoring programs. Encourage your employees to set individual goals, and then provide them with the resources needed to achieve them.
Tip 4 – Be transparent and clearly communicate


Effective communication is also a crucial component of being a progressive employer. It empowers employees to become active stakeholders in their organization's growth, and, according to Future Forum, results in a 12x increase in greater job satisfaction.
To improve communication, regularly gather employee feedback through surveys, focus groups, and one-on-one meetings. Use this feedback to make informed decisions that show employees their opinions are valued. Additionally, hold regular town hall meetings to keep employees informed about objectives, challenges, and accomplishments. Share specific changes made based on feedback to demonstrate the impact of employee input. This approach closes the feedback loop and highlights actions taken for meaningful change.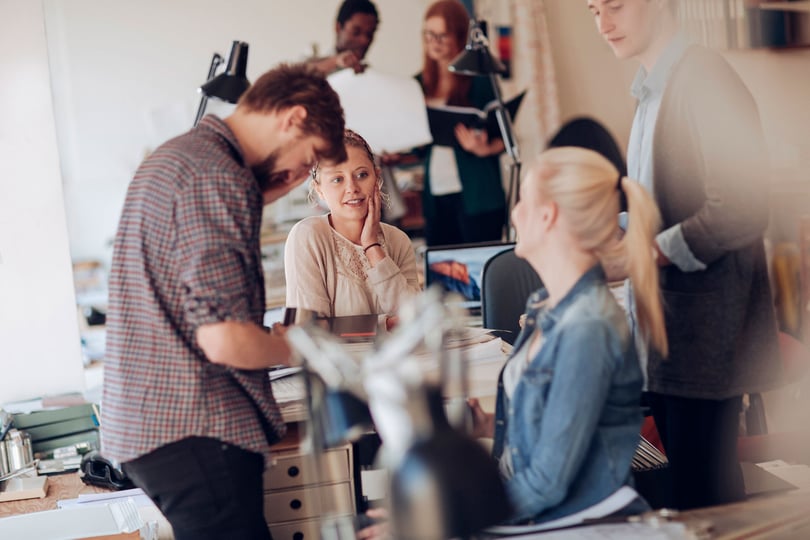 Embrace Social Responsibility
Finally, embracing social responsibility is a pivotal factor in your evolution as a progressive employer. It has the potential to elevate your organization's reputation, making it more appealing to both top-tier talent and customers who prioritize ethical conduct.
It can even increase employee morale, amplify job satisfaction, and nurture overall engagement. A noteworthy illustration of this can be found in our recent report, The Benefits Factor 2023, when we observed that Denmark and the Netherlands, countries known for their sustainability efforts, also have some of the most engaged employees in Europe.
In order to establish yourself as a socially conscious employer, it is imperative to integrate sustainability initiatives into your workplace, collaborate with nonprofit organizations to support social causes, and adopt ethical business practices that not only benefit your employees but also contribute to the betterment of the wider community.
---

Being a progressive employer isn't just about modernizing; it's about paving the way in a competitive marketplace. In our recent report, we've shared our findings about the future of the workplace to help you become an employer of choice. Want to find out more? Click below to access the report.