This blog is guest authored by Business Development Director, Dale Smile.
Cutting costs, focusing on core businesses, achieving ESG goals. These are just some of the reasons why more and more companies are choosing to divest.
Divestment—the process of selling off or spinning off a portion of a company or its assets—can be a difficult decision, but it can also be a strategic way for companies to improve their performance and increase their value on the stock market.
Larger organizations may look at divestment as a way to overcome the 'conglomerate discount', a situation where the market values a diversified conglomerate company at a lower total worth compared to the sum of the individual businesses or assets it owns.
Kellogg became the latest Fortune 500 company to divest, recently announcing plans to split into three separate companies. Kellogg's snack business has been growing faster than its cereal business in recent years. By divesting from cereal, Kellogg can focus its resources on its booming snack business and other higher-growth categories, such as plant-based foods.
While divestments can enhance a company's financial performance, they can also pose several challenges from an HR technology perspective.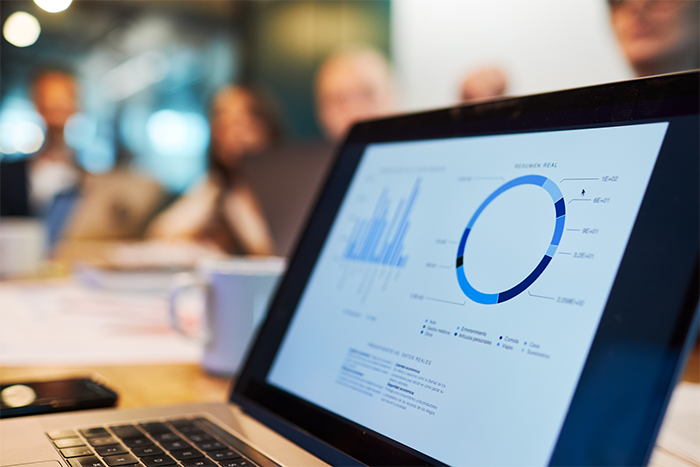 HR technology challenges during divestment
When we look at the technology infrastructure and systems that support the employer's rewards and benefits strategy, this becomes heavily impacted in several ways. Let's take a look at some of the tools and systems that can be impacted, and the steps you can take to ensure a seamless transition.
HR Information Systems (HRIS)

Divestment can necessitate changes to HRIS systems, including payroll, benefits administration, and performance management tools. The divesting company may need to implement a new HRIS or modify the existing one to support the unique needs of the newly independent entity.
If moving to a completely new platform, data related to employee rewards and benefits must be carefully migrated. This includes employee records, compensation data, benefit plans, and historical performance evaluations. As data migration can be complex, it may require specialized technology tools and expertise.
Benefits administration platforms

The divesting company will need to evaluate and potentially select new benefits administration platforms that align with the needs and preferences of the newly independent entity. This could involve transitioning from a centralized platform to a standalone system or choosing a different provider altogether.
No matter which path you take, it's vital to make sure you communicate the changes to your employee rewards and benefits program to all employees. Using tools such as email, your company intranet, or dedicated communication platforms to help employees understand the impact of the divestment on their compensation and benefits. If moving to a new platform, you can leverage it for announcements, enrollment guides, and FAQs.
If the divestment involves the new entity operating in a different region or industry, you will need to verify the regulatory requirements regarding employee rewards and benefits. Technology solutions for compliance monitoring and reporting may need to be adjusted to meet the legal and regulatory obligations of the newly independent entity.
Here are a few more things to consider:
Platform selection: If you're choosing a new benefits administration platform, make sure to take the new entity's size, needs, benefits strategy, and budget into consideration.
Configuration: The selected platform will need to be configured to align with the benefits packages and policies of the divested entity. This includes setting up benefit plans, eligibility criteria, and contribution structures.
Ongoing management: Post-divestment, the benefits administration platform will need ongoing maintenance, updates, and support to address changing needs and regulations.

Self-service portals, analytics, and integrations: Divestment impacts not only the main HR tools but also connected platforms like self-service portals. If changes are made to benefits plans and providers, the portals must be updated to reflect the revised offerings.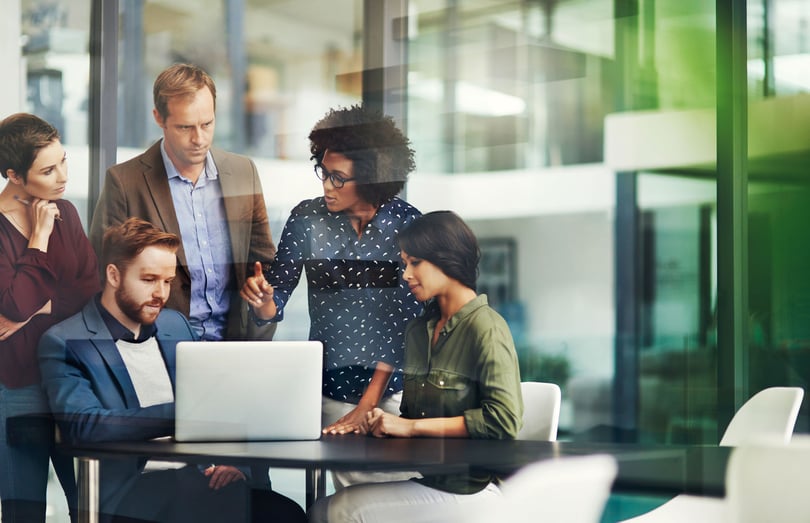 Tips for managing the HR technology impacts of divestment

Divestment demands meticulous planning and execution to ensure a smooth transition for employees while also adhering to regulatory requirements.

Is your organization currently going through a divestment? Here are some tips to help you manage the HR technology challenges associated with this complex process:
1. Assess your current technology stack
Before the divestment takes place, conduct a comprehensive audit of your HR technology infrastructure. Identify what systems and tools are in use, their interdependencies, and the data they handle. This assessment will serve as the foundation for making informed decisions about what needs to be retained, migrated, or replaced.
2. Get buy-in from stakeholders
It is important to get buy-in from key stakeholders, such as HR leadership, finance, and IT, early on in the divestment process. This will help to ensure that everyone is on the same page and that the necessary resources are allocated.
3. Consult technology experts
Collaborate with IT and HR technology experts who are well-versed in the intricacies of divestments. Their expertise can help you identify potential pitfalls, plan the migration of data and applications, and ensure the technological aspects of the transition align with your strategic objectives.
4. Prioritize data security and compliance
Data privacy and security are paramount during a divestment. Ensure that you have robust strategies in place to protect sensitive employee information and maintain compliance with any new or existing regulations. This might involve data anonymization, encryption, and strict access controls.
5. Constantly communicate with employees
Keep employees regularly informed about the divestment process and the impact it will have on their compensation and benefits. Transparency and regular updates will help maintain trust and cooperation throughout the process.

6. Use technology to your advantage
Implementing and managing technology changes related to rewards and benefits during divestment requires effective change management. Consider using change management software to plan, communicate, and track the transition.

In conclusion, divestment can have a profound impact on an employer's rewards and benefits strategy, particularly in terms of technology. It necessitates meticulous planning and execution to ensure a smooth transition for employees while also prioritizing compliance with regulatory requirements. A successful divestment process involves evaluating and adapting technology solutions to meet the specific needs of the divested entity. Additionally, effective change management and communication play a vital role in navigating this transition seamlessly.
---

If you are considering divestment or if your business is currently undergoing these changes, reach out to our team to learn how we can assist you throughout this transition period. Click below to schedule a call with one of our team members.