Workplaces and employees are evolving and changing all the time, and work processes are adapting to what is being hailed as the fourth industrial revolution or Industry 4.0. Due to the covid-19 pandemic, the rapid usage of technology such as apps has sky-rocketed, making industry 4.0 happen at a fast rate. But how do companies adapt to these rapid changes with regards to HR?
What is industry 4.0?
Back in 1999, Anthony Giddens, sociologist and former director of the London School of Economics, said the world was shrinking due to technology and low-cost travel.
He wasn't wrong.
If we fast-forward to 2016, Klaus Schwab, founder and executive chairman of the World Economic Forum, coined the phrase the fourth industrial revolution.
But just what is the fourth industrial revolution?
The fourth industrial revolution, or industry 4.0 as it is sometimes referred to, includes emerging technological breakthroughs such as Artificial Intelligence (AI), autonomous vehicles, robotics, and the Industrial Internet of Things (IIoT), but in general refers to billions of people being connected by mobile devices whether it be smartphones, tablets, laptops and smart TVs.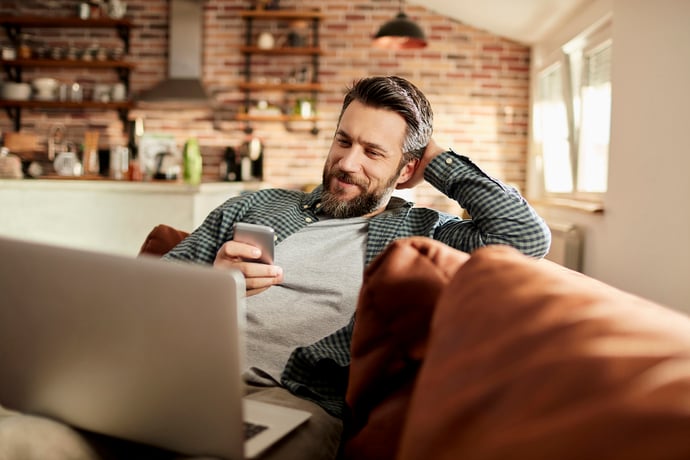 How will work benefits adapt to industry 4.0?
Even Klaus Schwab couldn't have predicted how quick industry 4.0 developed and took off, especially during the ongoing covid-19 pandemic. Most people all over the world now rely on mobile apps to do even the most mundane of tasks like parking, grocery shopping and exchanging money. In the third quarter of 2021, app downloads in Europe totaled 6.4 billion reaching an average spend of 4.5 billion U.S. dollars.
Industry 4.0 is already here, so it's lucky that Benify's 2004 vision of producing a HR technology solution became a reality. Our award-winning solution is truly mobile; our platform and employee app have reinvented the way modern employers engage with their employees. The highly customizable platform offers an in-built data mapping tool as well as powerful filtering capabilities. The easy-to-use communication engine allows HR professionals to connect with end-users at various touchpoints easily. With this, our clients can ensure personalized communication with their employees.
In keeping with the fourth industrial revolution with regards to making processes more efficient and streamlined, the strain needs to be taken out of HR for companies by showing employees theirhttps://www.benify.de/warum-benify-fuer-unternehmen/ true value through apps. Be sure to read our blog post on 3 reasons why your company needs an app.
Through an app they can take advantage of wellness contributions, check how their pensions are shaping up, and even check how many days holiday they have. To add to this, employees can also take advantage of hundreds of discounts, where they can order everything from office/home furniture to mobile / streaming plans to booking hotels.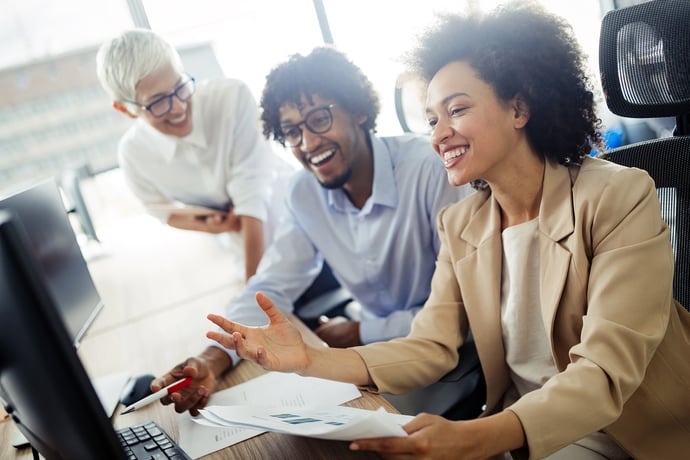 Apps tackle Industry 4.0 with gusto!
Industry 4.0 assumes that everyone everywhere is contactable and has access to information whenever and wherever they might be. This isn't always the case depending on what industry a person works in. For example, Ambea's (a Swedish private healthcare company) employees are on the go all the time and aren't always in front of a computer and might not have a landline or email. Filip Carlsson, Project Manager at Ambea said "With Benify's communication tool, we can reach our employees on their mobile phones - in a platform that they're already used to using to log in and see their paychecks and enroll in benefits."
Apps are embracing industry 4.0 and not only offer time-saving solutions for HR, but familiar and secure technological applications that are easy to use. Businesses across Europe have already started to reap the benefits of using apps, and we can see that 74% of all logins to the Benify platform are made through our app. That's a lot of people!
Some have said that industry 4.0 has the potential to "robotise" humanity and rob the human race of its heart and soul. Benify isn't in the business of turning people into robots. In fact, it's quite the reverse. As we head into the future where technological advances will keep on coming, Benify will continue to adapt and improve, but with one thing in mind: people. Why? Because people matter.
---
Do you want to find out more about how Ambea's employees are using the Benify app during the fourth industrial revolution? Read here.