How do you give new hires the big, warm welcome they deserve at a time when employees, everywhere, are working from home?
In this post, Hannah Steele, Manager of Talent Acquisition at Benify, provides tips on how to successfully onboard new employees digitally. You'll also get to meet two new Benifyers who were recently onboarded remotely.
---
3 tips for Successful Remote Onboarding:
1. Digitalize More
With the digital tools that exist today, employers can enable new hires to learn more about the company and complete specific tasks before their first day.
2. Think beyond your own team
Online 'Meet n' Greet' opportunities with colleagues in other teams and different parts of the organization help build meaningful relationships and provide new hires with a better understanding of how the company works.
3. Use social media
Showcase your company culture in social channels and encourage new hires to read posts – new and old - to better familiarize themselves.
An HR expert on the opportunities and challenges of digital onboarding

How many people have joined Benify since Benify employees began working from home due to the COVID-19 situation?
Thirty! Some arrived just in time to spend their first week in the office, but for the majority, the introduction was done remotely.
What challenges has this presented for onboarding?
The biggest challenge when onboarding remotely is that new employees don't get the in-person, face-to-face opportunities to meet all of our fantastic employees, nor have the natural forums for building relationships with colleagues outside their team.
Employees who are new and who haven't had the opportunities to build relationships with colleagues can experience a sense of loneliness. New hires miss those typical interactions that occur while standing at the coffee machine or when passing someone in the office, where you say hello or can easily ask a question. As a result, not only do the broader aspects of relationship-building suffer, but so does the opportunity to gain more in-depth knowledge about the organization and what different roles are about.
How is the HR team at Benify meeting these challenges?
We've switched to digital introduction days, instead of conducting them in our head office as we normally do. We're still able to carry out our interactive workshop where we enable new employees to build relationships with each other and ensure they get a solid introduction to the company. We've set up online 'Meet n' Greet' opportunities with colleagues in different parts of the organization, which is coordinated by their immediate manager.
To build relationships across the organization, every Friday, our team challenges other teams in an online quiz. Each new employee also gets their own 'buddy' and has daily check-ins with the team. We've also launched a dedicated chat channel on (Microsoft) Teams to quickly answer any questions.
What kind of support do managers need regarding this new process?
In HR, we've seen that managers need assistance setting up a structured introduction process where new hires also get with the relationship-building parts. Many managers are great at creating solid introduction plans where new employees get the knowledge needed to perform their job. They're also good at maintaining ongoing dialogue, even remotely. However, what can easily be overlooked is looking at what other individuals or teams the new employee needs to form relationships with, which doesn't happen as naturally at a distance. To ensure it's not overlooked, we've included it as part of the digital introduction days, which HR is responsible for. We also recommend having a buddy system, using (Microsoft) Teams channels and 'Meet n' Greet' opportunities.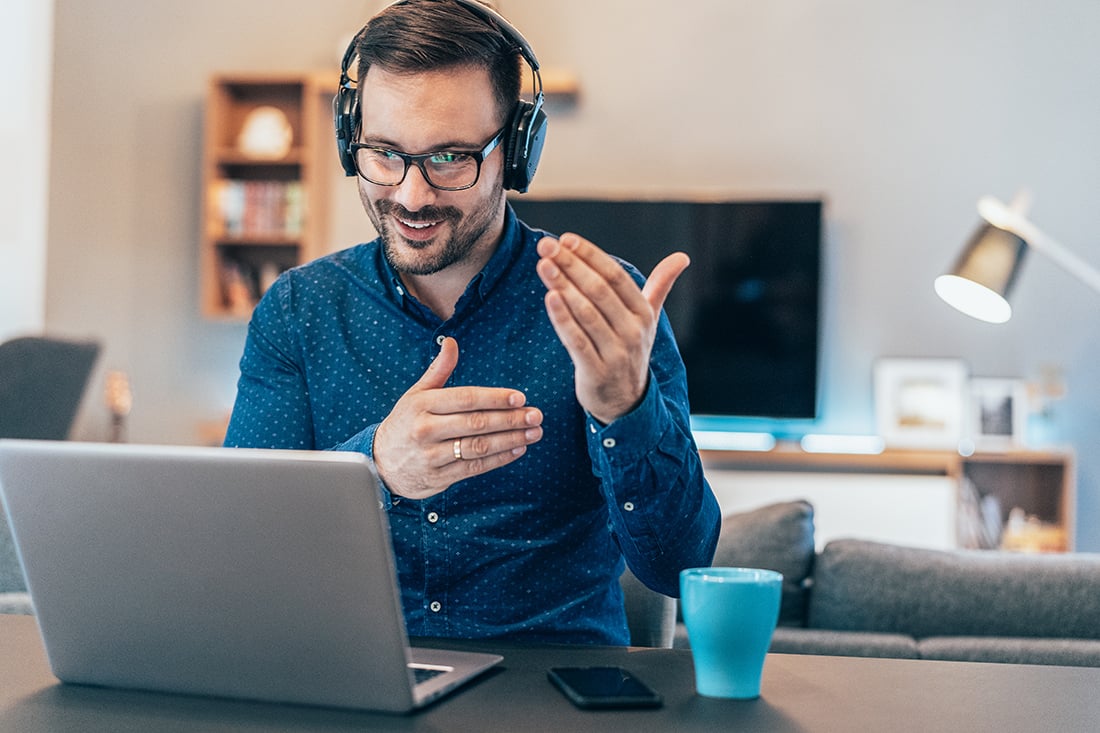 How is Benify's platform used for digital onboarding while working remotely?
Benify's platform is extremely useful for us when it comes to digitalizing parts of the introduction process under ordinary circumstances, but, of course, is even more so while we're working remotely. For example, new employees can log into their personal Benify employee platform and access e-learning and see checklists of things they need to do during their first days. With the help of the platform, we can take confidence knowing that all new employees receive the same level of introduction, regardless of who their closest manager is.
The platform is also used for preboarding, where new hires can access information before their first day. Much of the content aims to provide a basic understanding of Benify as a company, our culture and our history. It also gives new hires an increased sense of security to receive this information before their first day, especially during a time where many people feel uncertain about the future. Introducing new employees to our culture using the platform becomes even more critical when new hires are unable to experience our culture first-hand in the workplace.
What tips do you have for other employers who want to make new hires feel welcome remotely…
...before the first day?
If you haven't already, look at how you can digitalize introduction processes. Develop and communicate a clear plan for the introduction of new hires, preferably a month before their first day. It provides a sense of security knowing what's coming up and what to expect. It's always good to maintain contact and continue dialogue with new hires throughout the preboarding process to create engagement and security. It also reduces the risk of dropouts, that is, an employee who leaves before his or her first day. On a practical level, it's also important to plan the delivery of work equipment such as laptop and phone, so new hires receive what they need to do their job in time.
... when they have started working?
Once a new employee has started, it's important to have dialogue with other team members through daily check-ins, so that others in the team are involved in specific parts of the introduction. With Zoom and other digital tools, it's also easy to arrange a 'Meet n' Greet' with employees in different teams and organize digital introduction days. Then it's important to follow up the onboarding plan on an ongoing basis and check with new employees if there's any information they feel they're missing.
How can you maintain a strong company culture while working remotely and make sure new employees experience it?
Use social media, such as Instagram, Facebook, LinkedIn, and your Benify platform, if you have one, to showcase your culture. At Benify, we encourage new employees to follow the company's social channels, where we continuously publish content even while working remotely. For example, we have an initiative where different teams take turns in managing our Instagram account, where they show their workday. We also recommend new employees read our blog posts to be inspired and learn more about the various parts of the organization.
Matilda and Alexandra have been introduced remotely.
Alexandra Gryde, Project Manager, and Matilda Dankemeier, Talent Acquisition Coordinator, are two new Benifyers who only had a few days in the office before the decision was made that all Benify employees should work from home where possible.
What has it been like to work from home as a new employee?
"It's obviously a unique situation. From my side, I'm really glad I'd worked a lot from home previously in a similar role. I know exactly how I need to structure my day and my tasks in order to be productive. I always have the support of my immediate boss and the opportunity to contact her about anything, which feels good if something happens and I don't know how to solve it", says Matilda.
"It's a huge advantage with Benify that so many work tasks are already digital, but I miss the social part of having colleagues around me who can answer any spontaneous questions I might have. My role involves a lot of meetings with customers, and that's all happening online right now, which makes it a little harder to create personal contact," says Alexandra.
How do you keep in touch with your new colleagues?
"At the start and end of each day, our team has a check-in via Zoom. There was one day we even had a joint lunch where everyone in the team wore a costume of their choice, which was fun. In (Microsoft) Teams, there's also an open chat channel for everyone within project management, where you can always find someone to chat with if you want to," shares Alexandra.
"The daily morning meetings with the team have been really important to me. The opportunity to see each other and gain insight into what everyone's doing is really valuable and helps you feel less alone. We also end each week with a 'wrap up' where we all 'cheers!' with a drink and play Kahoot. This also creates room to talk about things unrelated to work too," Matilda concludes.
"Develop and communicate a clear plan for the introduction of new hires, preferably a month before their first day. It provides a sense of security knowing what's coming up and what to expect."
Hannah Steele, Manager of Talent Acquisition, Benify
---
Preboarding and onboarding are crucial to the welcoming of new employees. In fact, our latest survey reveals that 81% of employees in the UK who were onboarded digitally say that their employer lives up to the expectations set in the job advertisement or recruitment process.
To learn more about digital preboarding, onboarding and offboarding, download our tips sheet today!