According to a 2018 Gallup study of almost 7,500 employees, 23% of employees said they feel burned out at work very often or always, with an additional 44% saying they feel burned out sometimes.
For almost all of us, our work conditions have changed as a result of COVID-19. However, the importance of employee wellbeing has not. In fact, right now, employee wellbeing is more critical than ever, with many people feeling isolated and stressed but for different reasons than before.
Thankfully, due to technology, there are many ways employers can support their employees' wellbeing during this time. In many ways, it has never been easier. Below we look at five ways companies can utilize technology to support employee wellbeing.
1. Make Benefits Available Through Digital Enrolment
Make everyday life for your employees that little bit easier by enabling them to choose from a wide range of wellbeing benefits.
Of course, employee benefits are only useful to employees if benefits are easily accessible. Enable employees to enroll in benefits digitally. Best yet, with Benify, your employees can download the Benify app and enroll in new benefits through the app on their smartphones, anywhere, anytime.
Now's the time to review your current benefits offer and think about what benefits you can make available to order digitally and what benefits can be made deliverable, digitally.
2. Online Mental Health Support
Understandably, many people may find the current situation psychologically challenging. Therefore, what better way to do support employee mental health than through online support?
In April, we teamed up with four suppliers to assemble a kit with digital health services aimed at preventing long-term illness in the wake of the pandemic. One of the four suppliers is Braive, who have developed a special CBT program available free of charge to Benify users designed to reduce corona-related concerns.
What digital mental health services can you make available to your employees?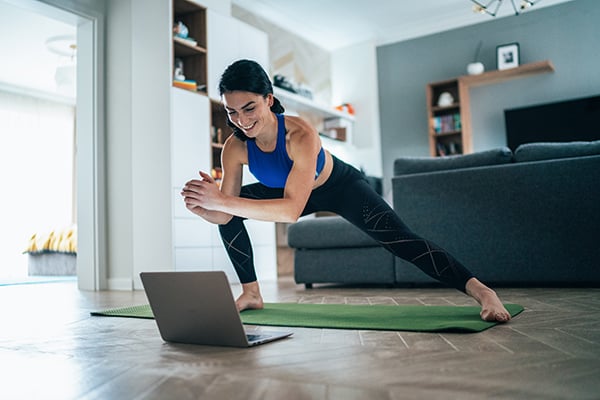 3. Communicate and Connect with Employees Digitally
While every country is using different social distancing measures to reduce the spreading of COVID-19, maintaining a sense of social connection is imperative to our wellbeing. Right now, it's important to find ways to participate in various forms of distant socializing, including online.
A great example of a company maintaining strong communication lines and connection amongst employees is Derby Cycle. The company is using the communication tools inside its Benify platform to create and send important updates to employees via push notification, e-mail, and in-portal messages.
Additionally, Derby Cycle has taken the initiative to set up a new "encourage each other" page where employees can share photos and send each other encouraging and messages.
4. Find Your Zen Digitally
For many of us, it may be even harder than normal to concentrate while working from home, with so many distractions, be it family, roommates the TV or other sources.
There has perhaps never been a better time or reason to practice mindfulness or meditation than now. In addition to the array of meditation and mindfulness services online or available as an app for individuals, set up a 15 or 30-minute mid-afternoon meditation or mindfulness session via Microsoft Teams, Skype, or Slack a couple of times a week for your team.
5. Keep Active with Online Workouts and Digital Yoga
Our physical health is equally as important as our mental health. In fact, you can't have one without the other. In countries where gyms are currently closed and there are restrictions and rules on spending time outdoors, it's vital to find other ways to stay active.
Physical wellbeing has a positive effect on our mood and general wellbeing. Therefore, why not offer employees access to digital yoga, Pilates, or other online workout classes through your benefits platform? The importance of exercise cannot be overstated.
If COVID-19 happened only ten years ago, we would have had a lot fewer opportunities to stay connected and fewer resources to support our wellbeing. The above is just a few examples of how you can utilize technology to support your employees' wellbeing. Stay safe, stay healthy and support your employees' wellbeing.
---
Give your workforce the benefits they want by downloading our Employee Benefits Report, which lists the most important, most common and most appreciated benefits among the different generations and industries in today's job market.