By providing new hires with a positive preboarding experience, you maintain enthusiasm and excitement levels from the moment they sign their employment agreement until it's finally time for their first working day. A well-thought preboarding process not only helps new employees get into their new role quicker but gives employers a fantastic opportunity to strengthen their employer brand.
With the right tools, preboarding becomes easy. Today, more and more HR processes are being digitalized. The advantages are clear: reduced administration, increased quality assurance, and a smoother, consistent experience for HR and employees.
In this post, Malin Artvin, HR Specialist and HR Business Partner at AFA Insurance, shares how she and her colleagues utilize Benify's HR tech platform to digitize their preboarding process.

Malin, when did you start preboarding at AFA Insurance?
We started working on the project internally in 2019 and were up and running by January 2020.
What were you hoping to achieve when you introduced digital preboarding?
The purpose of digitizing our preboarding process was to make it easier for our new employees to start their onboarding before they settle in. We also wanted to build excitement and create a sense of pride before employees start.
Since today is a candidate-driven job market, it's conceivable that an employee may be about to sign an agreement with one employer, but suddenly receives an offer from another employer. By communicating with employees before their first day, our hope is that employees sense that we are an attractive employer and that the feeling that they have made a good decision to work with us is prolonged.
Can you briefly describe your preboarding process?
As soon as a new employee has signed their employment agreement, the employee receives an e-mail and is asked to log in to the preboarding platform. In the platform, they can watch a welcome video, read about some of our benefits, place orders for specific items, read about our company values, and more.
Three weeks before new employees start, they receive an e-mail saying they can order their lunch card. One week before starting, they can watch a film about what happens on their first day.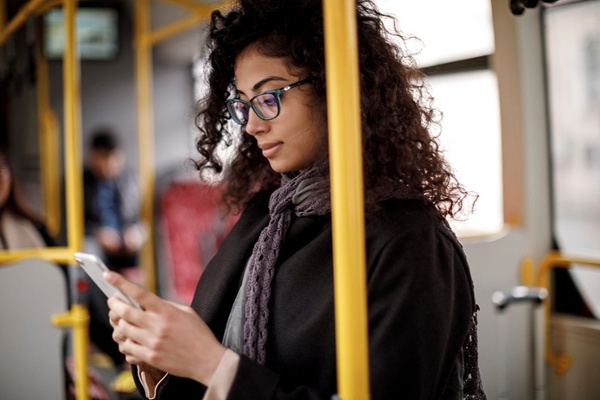 What are the biggest advantages of offering digital preboarding?
In addition to making it easier for new employees to start their onboarding earlier and helping build our employer brand, it also makes things easier in terms of administration. Previously, we sent paperwork to new employees and HR spent a lot of time on what we can now digitize in the Benify platform.
How has the response been so far?
We have received a very positive response from our new employees. They feel it's professional, informative, and modern, and helps create a sense of pride.
How and why did you use Benify's platform for your preboarding processes?
When we made the decision to digitize our preboarding process, we didn't want to build our own solution or buy a new system; we wanted to use one of our existing systems. We were already using Benify's platform to manage our employee benefits, so when our client manager at Benify told us about the possibility of including preboarding, it felt like a natural step. It's also great for new employees to be able to log in and get to know their personal employee benefits platform, since they'll be using it a lot once they're working with us.
How did you build your preboarding process?
There are templates and sections in the platform that we simply needed to fill in with our own content, such as texts, images, and videos. We already had quite a lot of material; however, we recorded two new videos: a welcome video and a video about what happens during an employee's first day.
We also decided to highlight our values, company history, provide information about our collective agreements, pension, employee association, as well as the possibility to enrol in various benefits directly in the platform.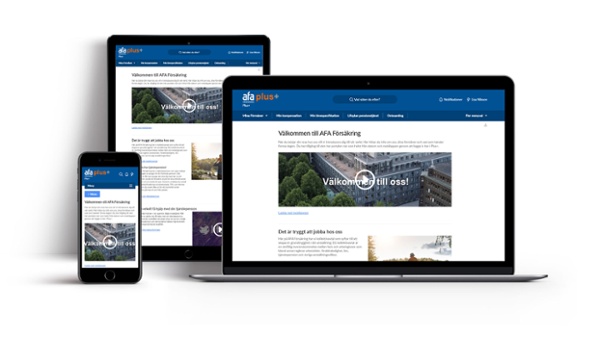 Do you have any tips for other employers who want to introduce digital preboarding?
Just do it! Start digitizing your preboarding process as soon as possible. I am convinced that, in the future, digital preboarding will be standard. It's also a great opportunity for employers to stand out, and it doesn't need to be a big, complicated project.
If you're already using a Benify platform, talk to your client manager to see what opportunities there are. Then, just start with material you already have to fill in the templates, such as videos, images, and material about your company's values. You can always add more material later.
What tips do you have for making a good preboarding video?
If you don't have the budget for a professional video production, just make the films yourself. In my experience, self-made videos, that are not so heavily directed, often have a more genuine feel and receive a better response than professional videos. Be sure to use the help of internal resources. A big success factor with us has been the fantastic collaboration between HR and communications.
Do you have any more tips regarding materials?
Don't add too much material and avoid long texts. Think 'mobile-first.' Many employees will log in to the platform via mobile, so the texts should be shorter. Also, think about what feeling you want to convey, and not just what information you want to share.
Do you have similar processes for other employment cycle steps, such as employee experience, onboarding, and offboarding?
We will be continuing our digital journey and have already started several activities that focus on the candidate experience during the recruitment stage and onboarding process.
---
A positive preboarding process also sets the stage for the next part of the employee lifecycle – onboarding. Did you know 73% of employees who were onboarded with digital tools say they were satisfied with their introduction, compared to 56% of those without a digital onboarding process? To learn more about digital preboarding, onboarding and offboarding, download our tips sheet today!