The World Happiness Report is an annual report that ranks 156 countries by how happy their citizens perceive themselves to be.
Every year since conducting the first report in 2012, the Scandinavian countries – Sweden, Denmark and Norway – have ranked in the Top 10.
Why are Scandinavians said to be the happiest people in the world?
Striking the Right Balance
In addition to offering some of the best social support systems in the world, including healthcare, education, housing allowances, childcare, elderly care, unemployment and parental leave benefits, Scandinavia is also known for its healthy work-life balance.
An Inc. article shares that The World Happiness Report now recognises work-life balance as one of the strongest predictors of our happiness. Therefore, it's no surprise that all three Scandinavian countries feature in the Top 10 of OECD's Better Life Index with regards to work-life balance.
Nordic Co-operation explains that equal opportunities and work-life balance have helped generate prosperity in the Nordics (the three Scandinavian countries plus Iceland and Finland) and that affordable childcare, education and parental leave for both mothers and fathers have enhanced well-being and triggered economic growth.
Working Hours and Life Quality
The Guardian highlights the lives of several individuals in Scandinavia to demonstrate what work-life balance looks like in this region. The article profiles a Swedish banker Robin Bagger-Sjöbäck who moved back to Stockholm after three years working 12- to 14-hour days in London. "A lot of Nordic people start leaving London when they reach 30 and it comes to marriage and, sooner or later, kids," he says in the article. "A lot of people I knew have left London and now have families, either here in Stockholm, or in Copenhagen or Oslo."
An official working week in Denmark is 37 hours, and in Norway it's between 36 and 38 hours per week. Although the ordinary weekly working in Sweden is said to equal 40 hours, according to one source, in 2019, an actual working week amounted to just 30.2 hours on average. Meanwhile in the UK, full-time workers work an average of 42.5 hours a week.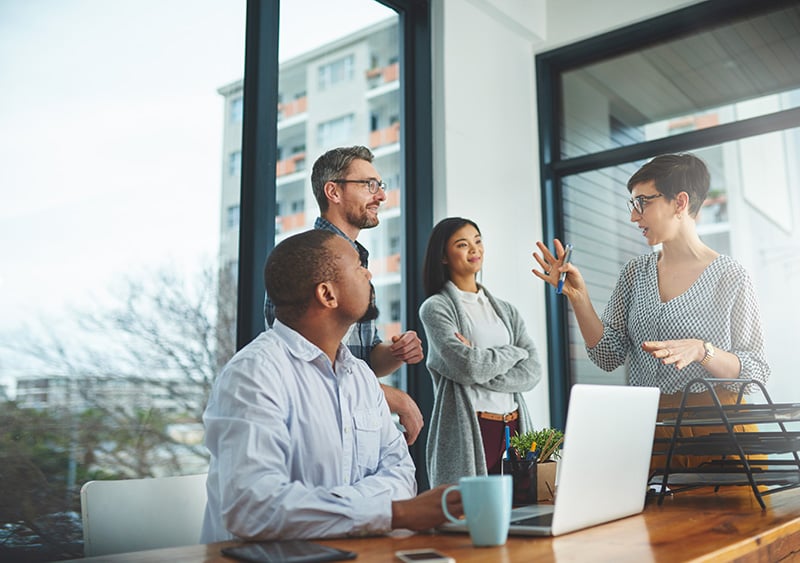 Various studies have shown that working longer hours does not equal higher productivity. As we share in Productivity and Why What You Do Outside Work Is Just as Important as What You Do at Work, humans are dynamic, multifaceted creatures and, to thrive, all the different components that make us whole need to be satisfied. This means in addition to our need for interesting, meaningful work, we also need time with our families, friends and interests outside of work.
Dorte Riggelsen, Denmark's Consul-General in New York, says in a Thrillist blog, "We're very productive, but we also have a respect for time off for your family. You see Danes on bicycles early to work, and then they leave late afternoon in order to spend time with family -- that makes for a better environment for kids and adults".
The Benefits of a Good Work-Life Balance
In another one of our blogs, we share tips on how employers can support and improve employee work-life balance. In addition to flexible working hours and allowing employees to work-from-home, one of the best ways of promoting work-life balance is by focusing on employee health.
Today's leading employers know that offering employee benefits that help their employees better lives is clever business. Countless studies have shown that healthy employees are more productive, more engaged in their work, take fewer sick days, and contribute to a more positive culture. Discover what benefits employees actually want in our Employee Happiness Index e-book.
Naturally in Scandinavia, work-life balance extends to parental leave where its citizens enjoy the most generous paid parental leave benefits in the world. While there are variations between the three parental leave systems, two things Scandinavian countries share in common is the alleviation of any financial concerns and an emphasis on both parents being encouraged and entitled to take parental leave.
---
Want to learn more about parental leave in Scandinavia and how it compares to the UK? Download our whitepaper, Parental Leave in Scandinavia – A Guide for UK Employers.