The recruitment and onboarding of new employees continues for many companies across the globe even during the pandemic, albeit in new ways.
In this post, one of Benify's own HR experts, Sofia Johansson, talks about the advantages she has discovered with recruiting digitally. We also provide tips on addressing one challenge many companies experience with a digital employee experience: showcasing your corporate culture remotely.

In a recent HR survey exploring how the work of HR leaders has been affected by the pandemic, 4 out of 10 HR professionals said they have continued recruitment according to the plans they had in place before the coronavirus outbreak. One-third of survey participants said they have recruited entirely remotely without having met candidates physically. Therefore, it's not surprising that onboarding new employees appeared at the top of the list of HR processes HR leaders will be digitalizing in the near future.
Want to see all the results from our HR survey?
Benify has continued its own recruitment efforts at rapid speed during 2020, which meant that many new employees have undergone their onboarding remotely. We spoke with HR Business Partner, Sofia Johansson, who works primarily with recruiting tech specialists and tech leaders, to find out more.
How has recruitment at Benify changed during the pandemic?
For us, recruitment during COVID-19 has been very much about a transition and making full use of our own tools. We already had the processes in place to recruit digitally - from the first contact and interviews to signing and onboarding. The challenge has been maintaining a great candidate experience.

Do you think digital recruitment will be the new standard in the future?
Whatever the future holds, I believe flexibility will increase. During the spring and summer, we conducted all our interviews digitally. We have further increased our flexibility by letting our candidates choose whether they want to do the interview digitally or in the office.
I believe that we, along with many other employers, have realized that it is, indeed, possible to carry out a solid recruitment process without meeting the candidate in person and that it can even be an advantage when assessing candidates.
Has COVID-19 changed your view on digital recruitment?
Previously, I had the idea that you needed to meet 'face to face' at some point during the process to create a positive recruitment process, especially for the candidate so he or she can get a feel for the culture and the workplace. However, now, I have changed my opinion to some extent.
For us, as an employer, I see no problem recruiting digitally - we can do it really well. In 2020, we have successfully recruited and onboarded approximately 95 employees, most of whom have had a completely digital recruitment process.
Of course, candidates have an understanding of the current situation with COVID-19. However, under normal circumstances, I think for new hires, the desire to visit their future workplace will increase. And, of course, we want to give them that opportunity.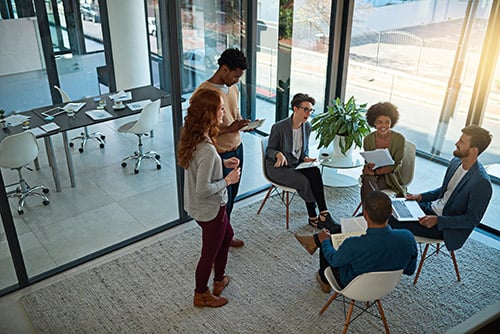 What advantages do you see with digital recruitment?
Based on our experience with digital recruitment processes in 2020, I see three advantages in particular:
More efficient processes




HR leaders, recruitment managers, and candidates are more flexible with times for digital interviews. Additionally, there is no need to factor in planning for getting to the office

Clearer structure

In digital interviews, you can stick to your prepared questions and take notes without the candidate perceiving you as looking down at a piece of paper or looking at your computer, which may be the case in physical interviews.

Fairer assessment of competence

We work with competency-based recruitment, which means that we make our assessments based on the skills we are looking for and not on, say, a feeling for the candidate. An advantage I see in conducting interviews and assessments digitally is that the evaluation of the candidates can be even fairer than when done physically.





Even though we work on the basis of competence, we're all human and can unconsciously base our assessments on things that are irrelevant to the candidate's competence, such as their handshake, scent, or way of walking. With interviews conducted digitally, the risk of these unconscious biases decreases.
What is the biggest challenge with a digital recruitment process?
We do our best to tell candidates about our company culture and we make a point to highlight it in our interviews, but I must admit that our culture is best experienced when the candidate is able to visit the office in-person.
What can be done to highlight company culture during digital recruitment?
Since the company culture does not 'feel' the same way when candidates cannot visit the office, it becomes even more important to highlight the concrete parts of the employment offer, such as attractive work conditions and employee benefits.
Under these circumstances, it's also important to think about your employer brand and how it can be represented digitally. For example, among other things, we have created a simple but effective film of our office and have shared it with candidates during the recruitment process to give them a sense of how it looks.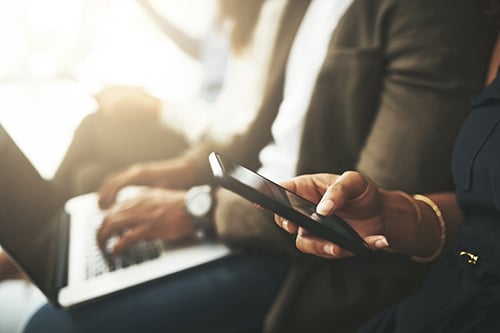 Do you have any tips for other HR leaders looking to improve their digital recruitment processes?
Think about how you can create a feeling that represents your workplace culture in a digital format and make sure it can be seen and felt in everything from interviews, social media, ads, and onboarding. What's important about your company culture, and how can you make that a common thread throughout everything you do?

Another tip is to clearly visualize your employment offer to candidates. Using digital tools, such as Benify's Total Reward feature, you can easily display your offer in an attractive way, including everything from salary to employee benefits.
Do you think in the future we will see more digital tools being used in the recruitment process?
I definitely believe the need for different digital tools will increase. Today, together with interviews, we use digital tools for assessment. We can already see trends with AI, for example, in the candidate selection process. However, right now, I see that it's still problematic that we build our own bias into technical solutions.
We are not quite there yet when it comes to being able to provide an entirely fair competency-based recruitment process using these technical solutions, but it will be exciting to see what the future has to offer. I believe personal meetings will be important in the future as well, especially for the candidates in their choice of workplace.
---
Looking for more inspiration on how to create a better digital employee experience throughout the entire employment lifecycle? Download our tips for digital preboarding, onboarding, and offboarding.