How can you encourage employees to be active, increase engagement and enhance company culture at a time when many employees work from home or are scattered over different offices? In the autumn of 2020, Benify encouraged employee health with a step challenge – which also gives more children in Ghana the opportunity to go to school.
Early on in the corona pandemic, Benify decided to let most employees work from home. Part of the workforce returned to the office in the autumn of 2020, while many employees continue to work remotely. Of course, Benify's policy follows the guidelines set by the authorities in the countries where the employees work.
Working from home leads to a more sedentary lifestyle
We lose much of our everyday physical activity when we work from home. We no longer travel to and from work and we move around less during the workday. The distance to the coffee machine and bathroom is simply much shorter at home than at the office, which makes a much bigger difference over time than you might think.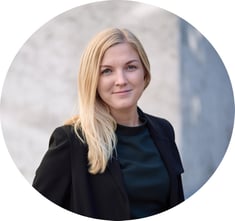 Benify's Director of HR Josefine Söderqvist weighs in on working remotely:
– Working remotely has overall been going well for our employees. But there is certainly a risk of a more sedentary lifestyle, which can lead to poorer health in the long run. It's challenging to maintain our team spirit and great company culture when we don't see each other in person very often.

To strengthen both employee health and culture for the company's more than 400 employees – who are scattered around offices in several different countries – Benify organised a step challenge in the autumn of 2020. The employees competed in teams. To win, the teams had to gather the highest average number of steps (total number of steps divided by the number of team members).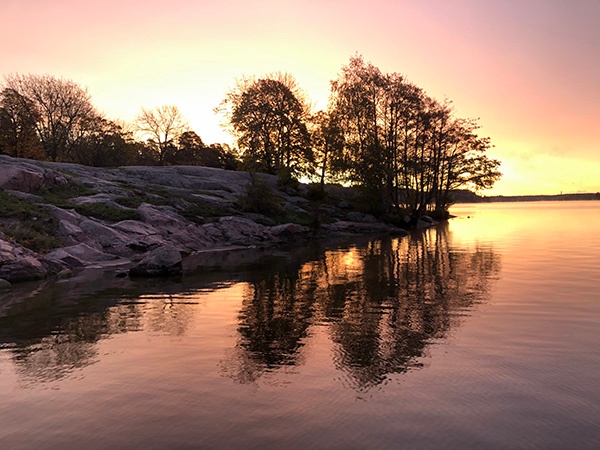 Ready, set, go – for a good cause
As an added incentive to raise the motivation and culture, the challenge was also linked to a passion project within the company's CSR work. Benify has an established partnership with IT for Children; an organisation working to give more school children in Ghana access to computers, internet and IT skills.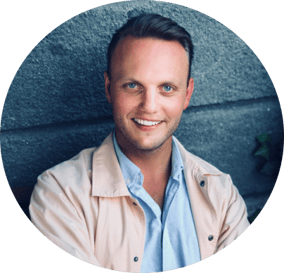 – The money donated in connection to the challenge will fund scholarships to cover the cost for school and health care for students in Ghana. It can fund school uniforms, books, vaccinations and doctor's visits for example.
This collaboration is very important to us at Benify and I'm certain it will encourage our employees during the challenge. Employees also have the option to make their own donation to IT for Children through our platform. This option will of course remain after the challenge, says Jesper Johansson, Sustainability Manager at Benify.
In addition to a reward from Benify, the winning team will also receive a personal message from some of the school children who receive scholarships.
– This investment is about achieving sustainability inside and out. By focusing on the well-being of our employees and linking it to our CSR work, it creates a ripple effect that will have a positive impact on others. Tech and access to digital tools are more important than ever in today's world. We are proud to help young people with the opportunity to partake in our digital world, concludes Josefine Söderqvist.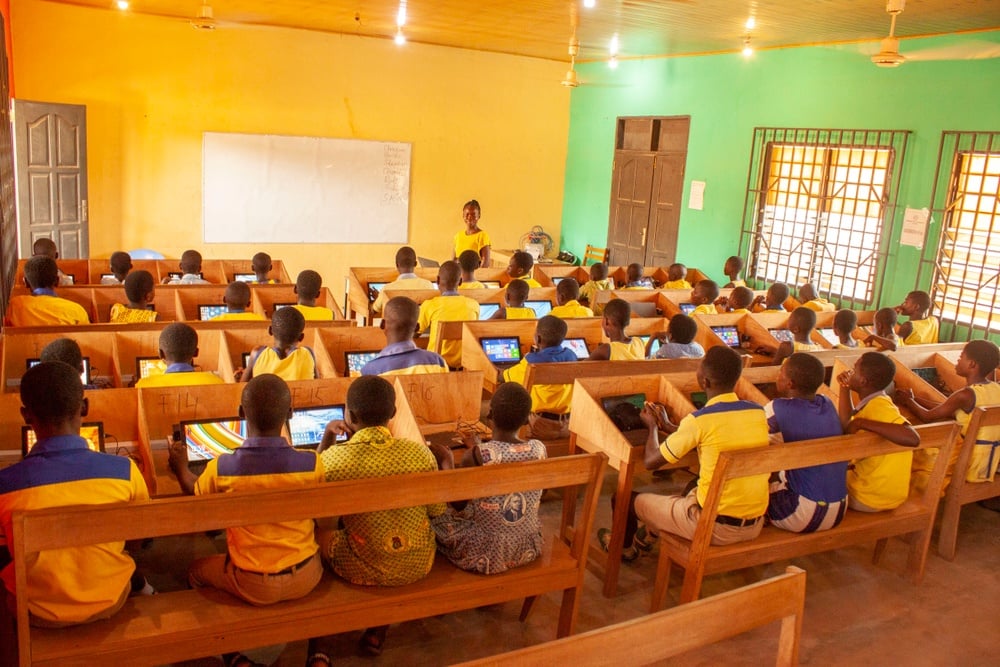 6 tips for a successful health challenge at work:
1. Choose an activity that will suit everyone
Marathons and tough obstacle courses may appeal to employees who are into extreme sports – but you're better off choosing an activity that the majority of the workforce can participate in. Apart from step challenges, one example is to get employees to work standing up instead of sitting down.
2. Make it easy to participate
The more apps you have to download or systems you need to log in to, the fewer people will participate. Identify what tools you have at your disposal or use health apps that are already installed on your employee's phones.
3. There's no I in team
On-on-one challenges may awaken your competitive spirit, but competing as a team has several advantages. Teammates can encourage each other and a common reward – like going out to eat together – can boost to the team spirit in the winning team.
4. Keep the suspense going
Make sure it's easy to see who's in the lead by establishing a digital leader board. It encourages employees to step it up (pun intended) and overtake the leader. Feel free to create a hashtag for social media to increase engagement.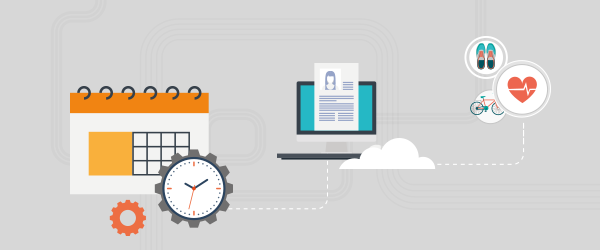 5. Don't make it too lengthy
Employees may lose interest and drop out if the challenge goes on for too long. A period of a couple of weeks is sufficient for a challenge. Make sure to clarify from the outset how long the competition will last, so that the participants have the right expectations.
6. Link the competition to your core values
What values are particularly important in your organization? Which charity does the company support? Try to connect the health initiative with your existing CSR work or your unique company culture to strengthen the morale and enhance sustainability – from the inside out.
---
Need more inspiration for a healthier worklife balance? Read more posts with the tag employee health here on the blog.